NVIDIA at CES 2023 announced GeForce RTX 40 Series laptops, powered by its ultra-efficient Ada Lovelace GPU architecture, which delivers the company's largest-ever generational leap in performance and power efficiency.
The new GeForce RTX 40 Series laptops are up to 3x more power efficient than the previous generation and bring the Ada architecture, NVIDIA DLSS 3 and fifth-generation Max-Q technologies to laptops for the first time. For gamers, RTX 40 Series laptops deliver up to 4x the performance in AAA games like full ray-traced Cyberpunk 2077 with new RT Overdrive Mode, and, for creators, they offer blazing-fast acceleration in top creative apps such as Blender.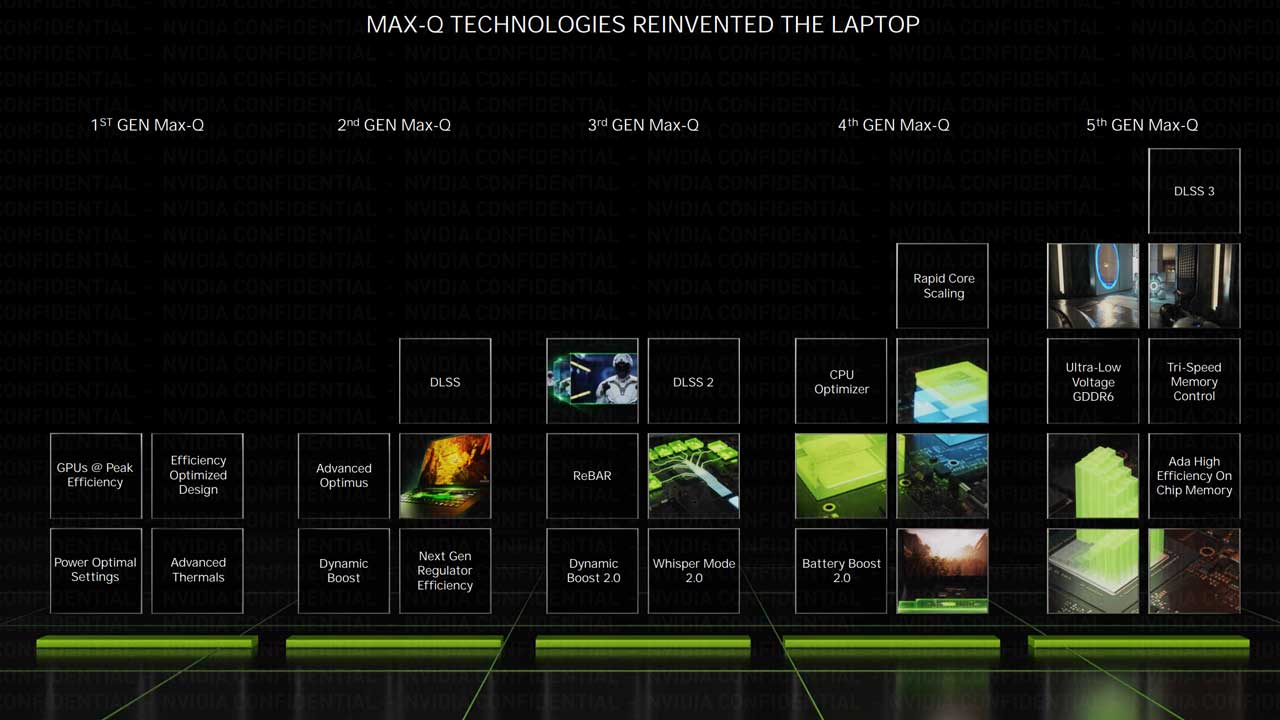 "With the Ada architecture, we set out to transform the performance and power efficiency of gaming and creator laptops," said Jeff Fisher, senior vice president of the GeForce business at NVIDIA. "The new RTX 40 Series delivers enthusiast-class performance in laptops as slim as 14 inches, a new milestone."
Availability
GeForce RTX 40 Series laptops will be available starting February 8 from the world's top manufacturers, including Acer, Alienware, ASUS, Dell, GIGABYTE, HP, Lenovo, MSI, Razer and Samsung. They will also be available from local makers and system builders, including CyberPower PC, Eluktronics, Hasee, PC Specialist 3XS by Scan and Schenker, with more coming in Q1.
Pricing, configurations and availability will vary among regions and partners.
Press Release