At COMPUTEX 2023, NVIDIA founder and CEO Jensen Huang made several announcements regarding data center developments. There were many announcements here so we have aggregated them all for you to digest.
NVIDIA Grace Hopper
The NVIDIA Grace Hopper is a superchip designed for accelerated Generative AI. It is now in full production. The Grace Hopper powers the DGX GH200. NVIDIA also announces that there are already 400+ system configurations from global systems-makers based on the NVIDIA Grace Hopper and Ada Lovelace Architectures combined. You may read the full press release here.
NVIDIA DGX GH200
NVIDIA announces the DGX GH200 AI Supercomputer. This is a new class of supercomputer that connects 256 Grace Hopper superchips into a massive 1-Exaflop 144TB GPU for giant models. It powers Generative AI, recommender systems and is built for massive data processing. Read the full press release here.
NVIDIA MGX
NVIDIA MGX is poised to give system makers a modular architecture to meet a diverse accelerated computing needs. Something that is really useful in the world's data centers. QCT and Supermicro were among the first to use server its specifications, enabling 100+ system configurations to accelerate AI, HPC and NVIDIA Omniverse workloads. Read more about it here.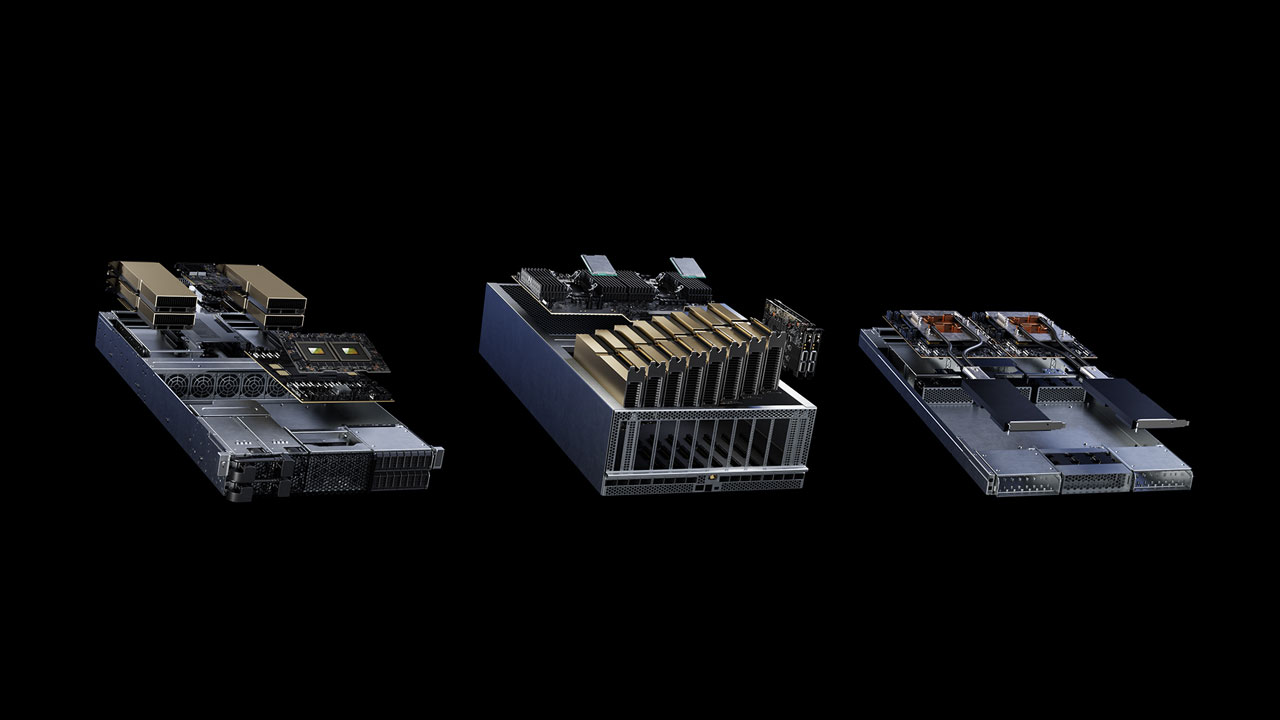 NVIDIA Spectrum-X
NVIDIA Launches its accelerated Ethernet platform for hyperscale Generative AI via the new NVIDIA Spectrum-X Networking Platform. It combines NVIDIA Spectrum-4, BlueField-3 DPUs and acceleration software. World-leading cloud computing service providers were already adopting the platform to scale out Generative AI services. Full press release here.
Press Release