NVIDIA GeForce Gamers enjoy an expansive ecosystem of complementary technologies that give their gaming GPU even more value. Two such technologies include NVIDIA Reflex, which reduces system latency, and NVIDIA DLSS, which increases framerates without sacrificing image quality. NVIDIA released a flurry of announcements that center on additional support for those two features. In addition, gamers also get a Game Ready Driver for the launch of Windows 11 that includes support for eight upcoming games.
NVIDIA DLSS Support Hits the Century Mark
NVIDIA added 28 games to the list of titles shipping with DLSS. The additions are a result of the Unreal Engine 4 DLSS plugin that makes the technology fast and easy to integrate into games.
In total, there are now over 100 games and applications that support DLSS shipping today.
Alan Wake and more Coming Soon With DLSS
The hits for DLSS keep on coming. Today NVIDIA announced two new DLSS games are coming soon:
Alan Wake Remastered (October 5) – NVIDIA DLSS delivers up to a 2X increase in performance at 4K. Every GeForce RTX GPU can get over 60 FPS at max settings in 4K with NVIDIA DLSS enabled in Alan Wake Remastered.
INDUSTRIA (September 30) – With settings maxed out, and ray tracing enabled, NVIDIA DLSS accelerates your performance by up to 2x in INDUSTRIA.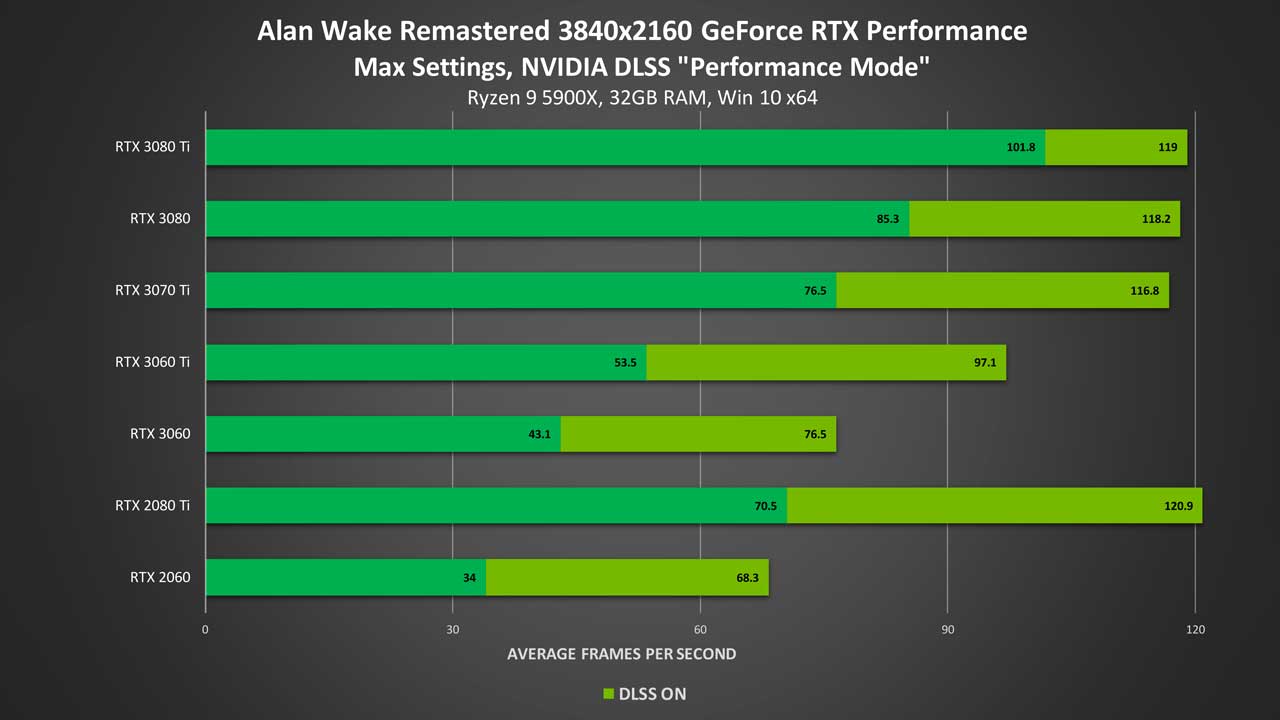 NVIDIA Reflex Available In Splitgate and Deathloop This Month
NVIDIA Reflex is quick and easy for developers to add to their titles thanks to SDKs, plugins, and extensive documentation. Over 20 games have incorporated the latency-optimizing technology, and this month Splitgate and Deathloop have joined the list, bringing latency savings of up to 50%.
Press Release