It has been a struggle for gamers to get their hands on any brand spanking new GeForce RTX 30 Series GPUs. Today, the struggle is thankfully over as NVIDIA rolls out the Restocked and Reloaded campaign.
The Campaign highlights a list of models now available locally. This list includes the GeForce RTX 3050, RTX 3060 Ti, RTX 3070 Ti and RTX 3080 Ti models from various brands.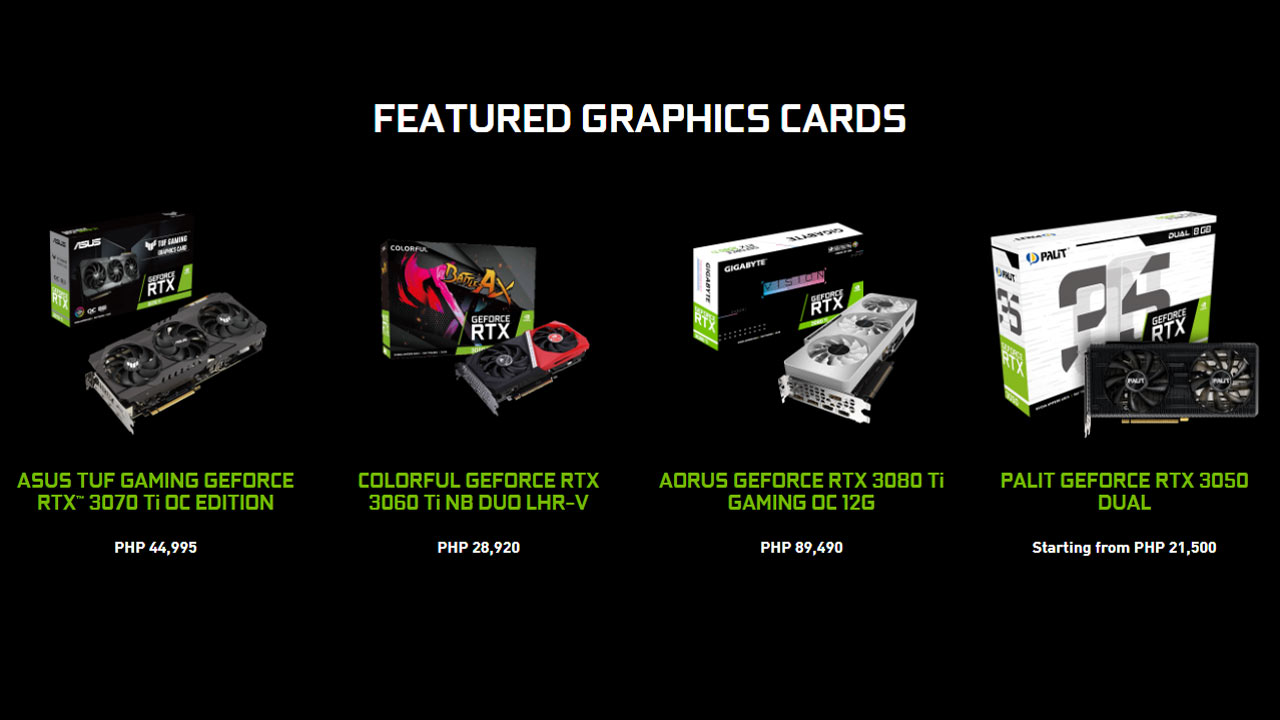 The GeForce RTX 30 Series GPUs delivers Ultimate Play with immersive ray tracing, a huge AI performance boost with NVIDIA DLSS, game-winning responsiveness with NVIDIA Reflex, and AI-powered voice & video with NVIDIA Broadcast.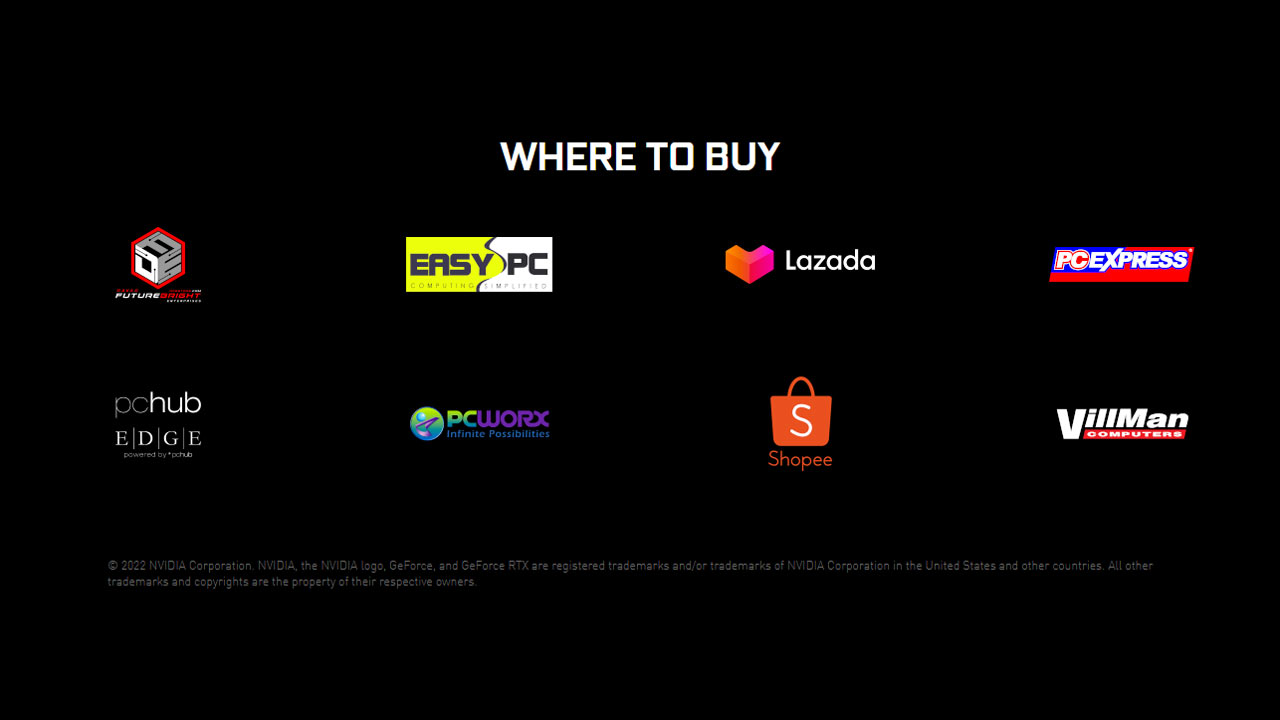 Check out this listing of GeForce RTX 30 GPUs in-stock at great prices:
Palit GeForce RTX 3050 Dual, starting from Php 21,500
Colorful GeForce RTX 3060 Ti NB DUO LHR-V, Php 28,920
ASUS TUF Gaming GeForce RTX™ 3070 Ti OC Edition, Php 44,995
AORUS GeForce RTX 3080 Ti GAMING OC 12G, Php 89,490
For more information, check out the NVIDIA Restocked and Reloaded campaign page.