With our review of the Intel Core i5-8600K out in the prowl, allow us to share the review of the ASUS ROG Strix Z370-E Gaming. The motherboard we used during our testing period with the Coffee Lake CPUs. This is a rather clean motherboard bearing a nice contrast over the main ROG series of boards from ASUS.

The ROG Strix Z370-E Gaming is the top of the line Intel 300 series ATX motherboard offering from the ROG Strix line-up; complete with AC Wi-Fi onboard, souped up audio solution and RGB goodness. Learn more from the official product page and get it at Amazon.
TECHNICAL SPECIFICATIONS:
ASUS ROG Strix Z370-E Gaming
CPU Support
Intel Socket 1151 V2 for 8th Generation Core i7/Core i5/Core i3 Processors
Chipset
Intel Z370 Chipset
Form Factor
ATX
Power Phase
10+2
Memory
Frequency
4000MHz (Max)
Slots
4x DIMM (Non-ECC)
Capacity
64GB
Channel
Dual
Connectivity
Slots
2 x PCIe 3.0/2.0 x16 (x16 or dual x8)
1 x PCIe 3.0/2.0 x16 (max at x4 mode)
4 x PCIe 3.0/2.0 x1
Onboard Graphics
Intel HD Graphics support
Multi-GPU
Supports NVIDIA 2-Way SLI Technology
Supports AMD 3-Way CrossFireX Technology
Storage
6x SATAIII ports

Supports RAID 0, 1, 5 and 10

2x M.2 slots (Key M)

Supports up to PCIe 3.0 x4 and SATAIII
Supports RAID 0 and RAID 1 for M.2 storage devices

USB
Intel Z370 Chipset

6x USB 3.1 Gen 1 ports
6x USB 2.0 ports

ASMedia USB 3.1 controller

1x USB 3.1 front panel connector port
2 x USB 3.1 ports (Type-A + USB Type-C, Support 3A power output)

Audio
ROG SupremeFX 8-Channel High Definition Audio CODEC S1220A

Dual Headphone Amplifiers
Impedance sense for front and rear headphone outputs
Supports Jack-detection, Multi-streaming, Front Panel Jack-retasking
High quality 120 dB SNR stereo playback output and 113 dB SNR recording input
SupremeFX Shielding Technology
Supports up to 32-Bit/192kHz playback

Network
Intel I219V

Anti-surge LANGuard
ROG GameFirst Technology

Wi-Fi 802.11 a/b/g/n/ac

Supports dual band frequency 2.4/5 GHz
Supports MU-MIMO

Miscellaneous
Fan Connectors
1 x M.2_FAN connector
1 x CPU Fan connector
1 x CPU OPT Fan connector
4 x Chassis Fan connectors

ROG RAMCache II
ROG CloneDrive
Overwolf
GameFirst IV
THE 8TH GENERATION INTEL CPUS:
The Coffee Lake CPUs represents Intel's renewed approach to mainstream computing. Notable features right out of the bat is the architecture's increased core count compared to previous iterations. The Core i7 line-up for example now starts with 6-core/12-thread SKUs, while the Core i5 models gets 6-core/6-thread models. The release of full 4-core Core i3 CPUs is also unprecedented but is just proper to combat AMD's $100 Ryzen 3 CPUs.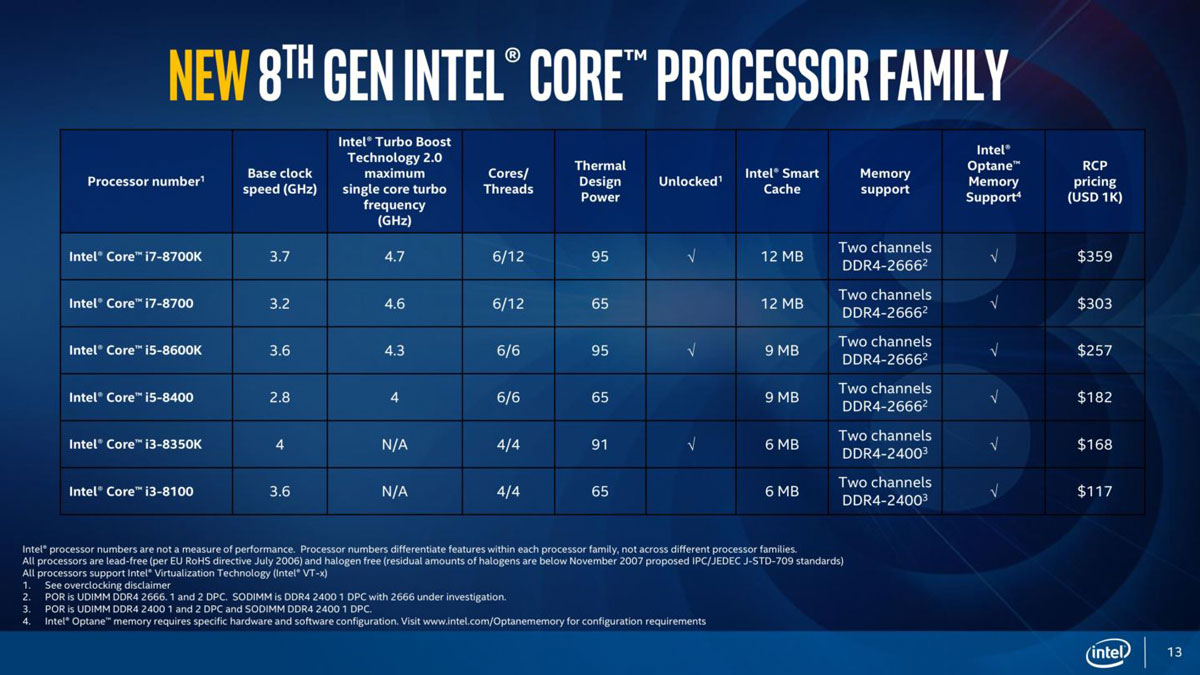 The 8th generation Intel CPUs are indeed all about more cores but there's more to them. Turbo Boost is now back at 2.0, meaning that all cores of the CPU should now be able to achieve its stated maximum boost clock. This is opposed to the Kaby Lake's Turbo Boost 3.0 feature, where a favored core could only reach the stated turbo frequency.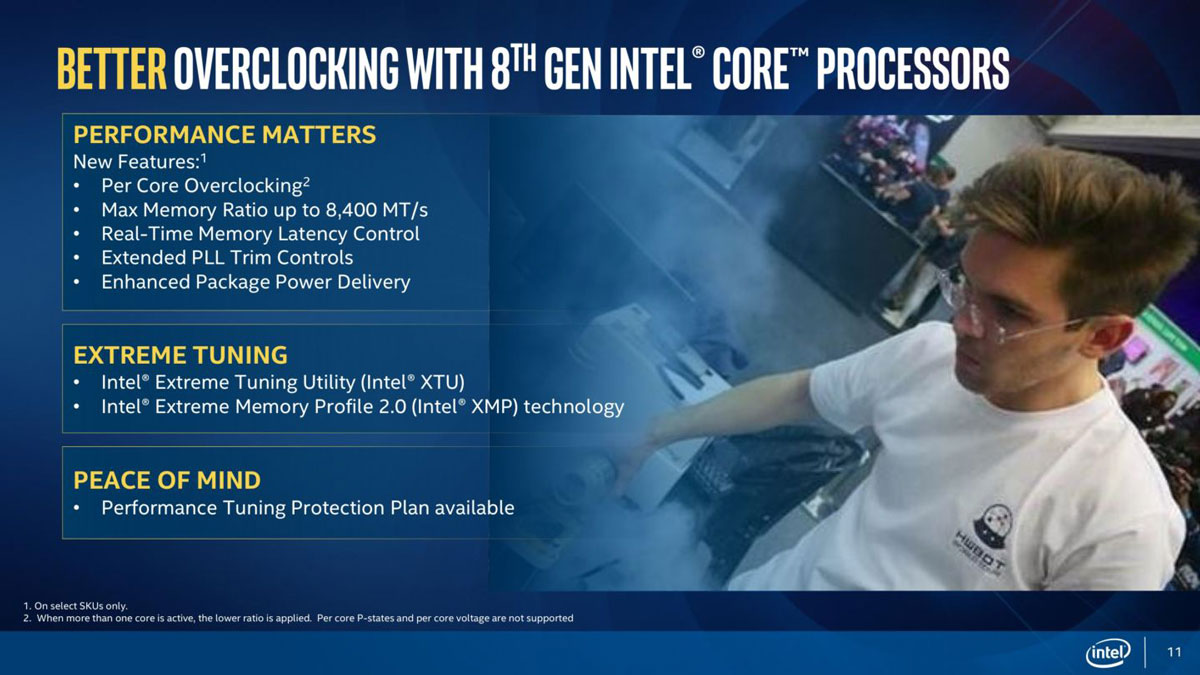 Coffee Lake CPUs now also officially supports DDR4 at 2666MHz, with the exclusion of Core i3 SKUs. Of course, it is still in dual channel mode so there's still a market for HEDT platforms as far as bandwidth requirement are concerned.
THE INTEL Z370 CHIPSET:
The new Intel Z370 platform is required for the Coffee Lake CPUs to work in spite of its similarities with the Z270 chipset. While both platforms features the same number of CPU socket pins, the Z370 calls its own LGA socket as the 1151 V2.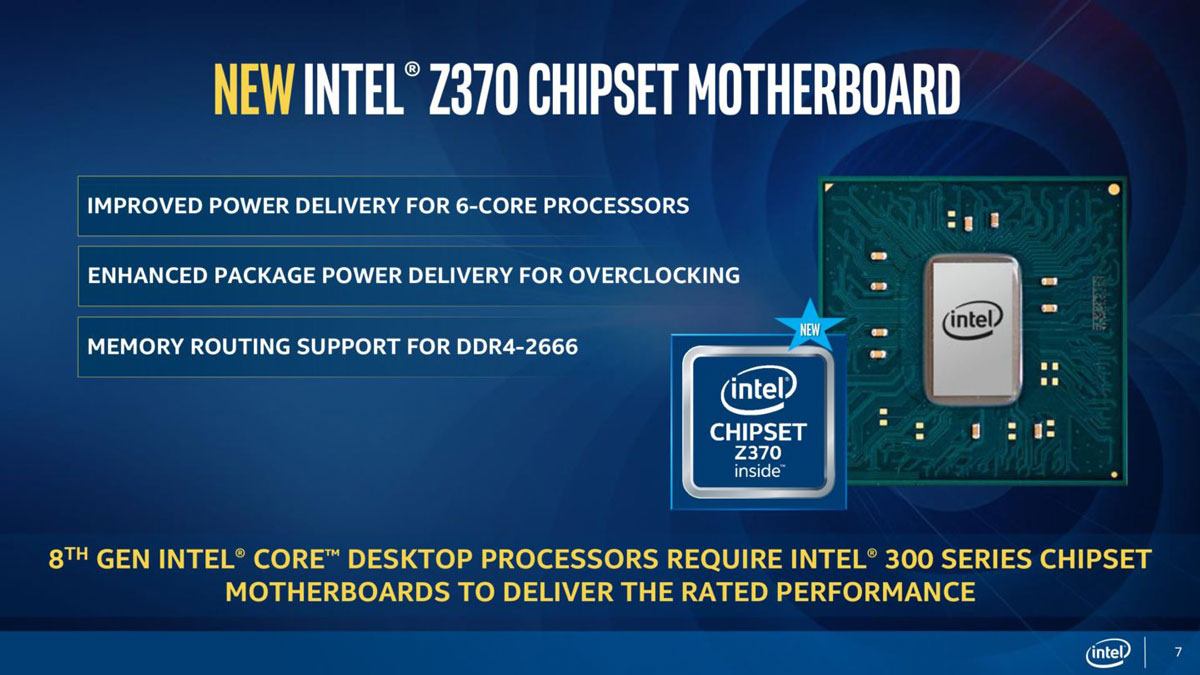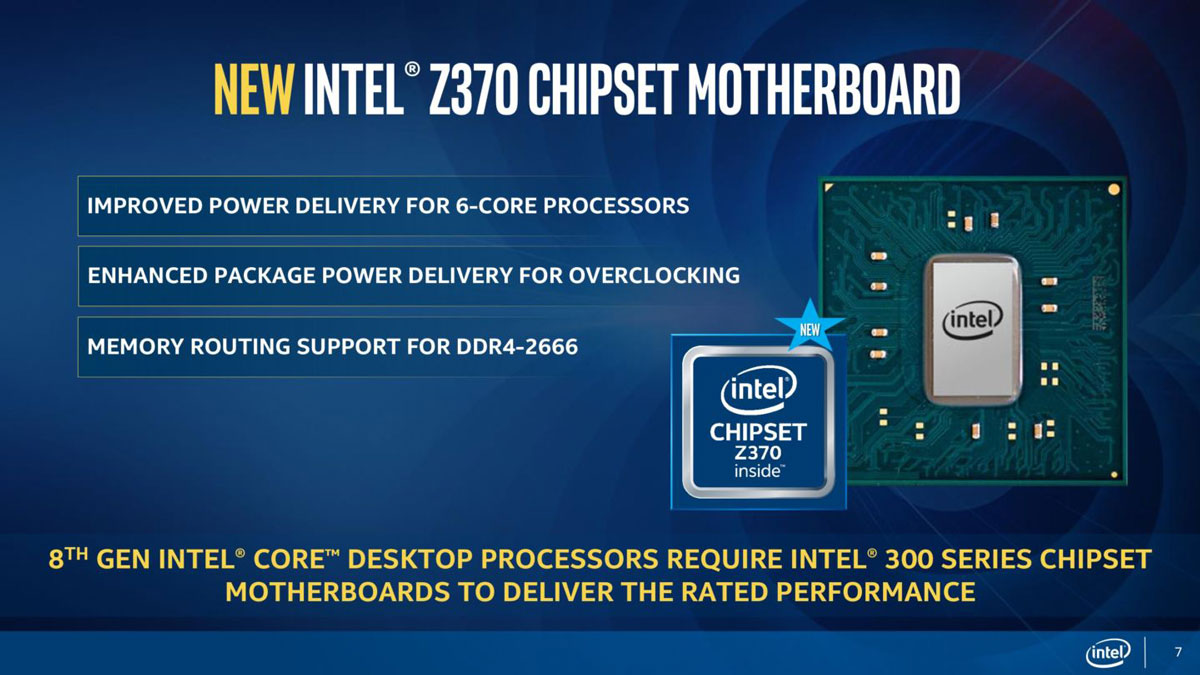 A maximum of 40 PCI-E lanes could be utilized with the Z370 platform with 24 PCI-E lanes onboard. Intel's board partners now has extra 4 lanes to work with; allowing then to experiment with various connectivity options.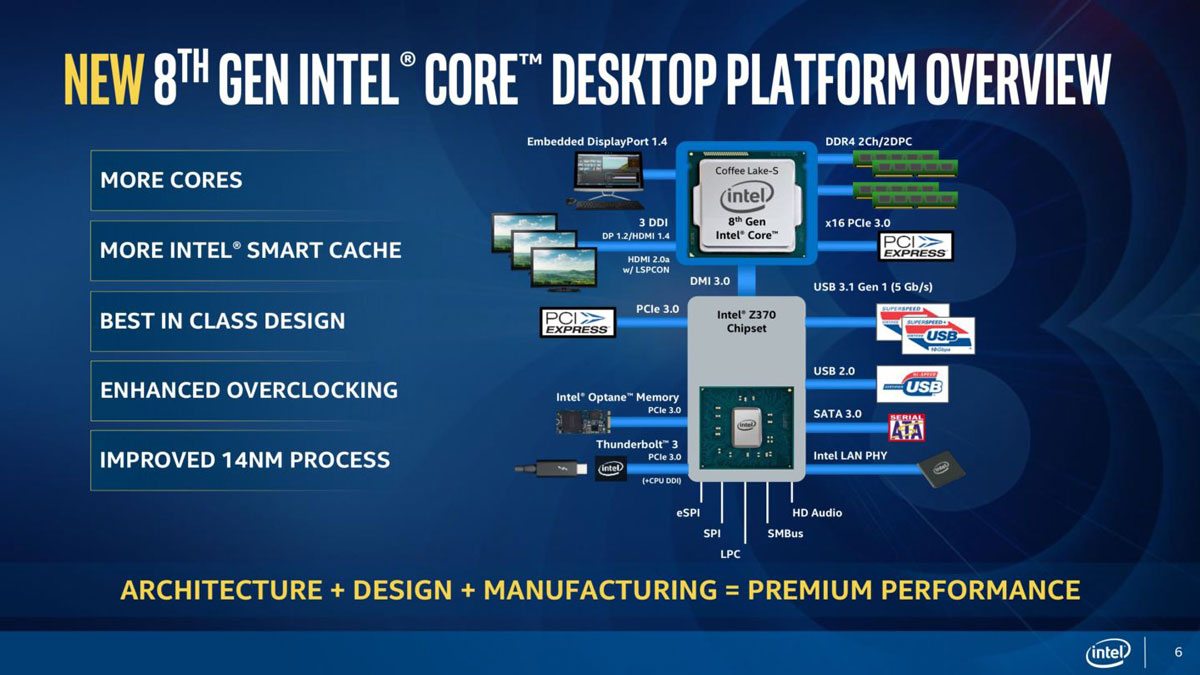 Thunderbolt 3, Optane Memory and USB 3.0 support are also emphasized. USB 3.1 is still not natively supported so it's up to the board partners to add such features.
PACKAGING AND ACCESSORIES:
ASUS utilized a 3 part packaging for the Z370-E Gaming. There's a compartment for the AC Wi-Fi antenna, the board and the accessories.
You'd get your usual paper works here, together with a door tag, a set of ROG stickers and cable labels. The ROG case badge is no where to be found though.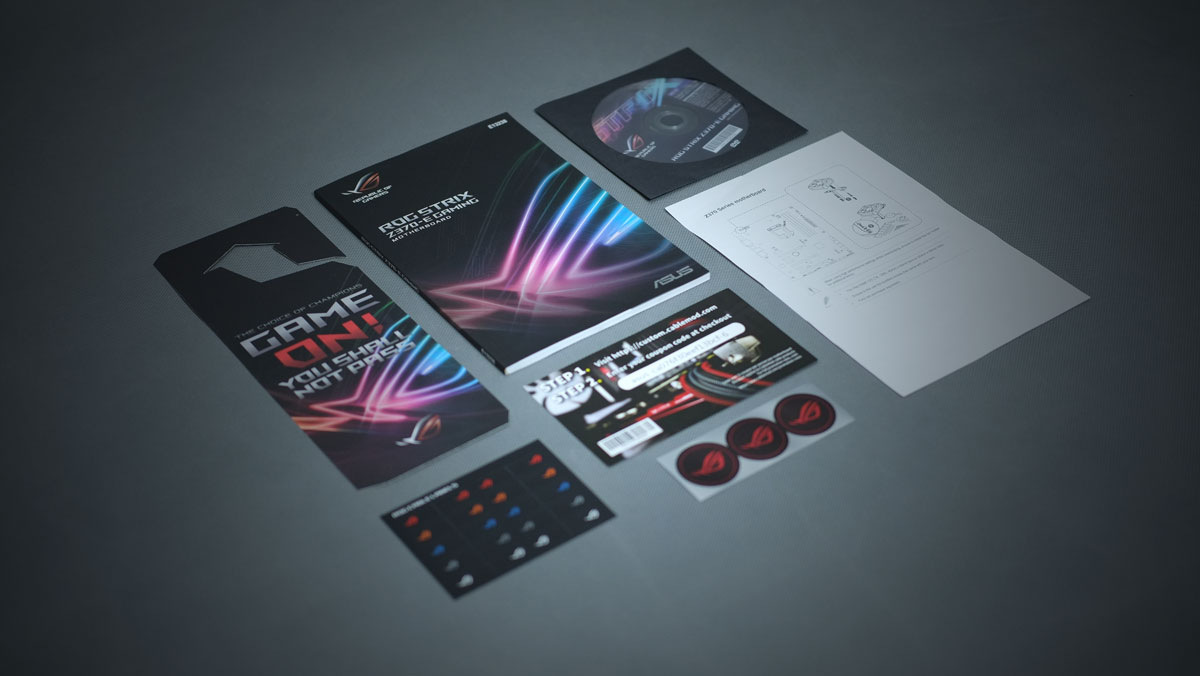 As for the accessories, you'd get the external antenna for the AC Wi-Fi, 4x SATAIII cables, LED cable extensions and a padded backplate. Zip ties are also included together with a Bluetooth antenna and a HB SLI bridge. A 40mm fan bracket is also included which is nice.
DESIGN, LAYOUT AND CONNECTIVITY:
The ASUS ROG Strix Z370-E Gaming is a clean looking motherboard. Overall design is not over the top nor bland to start with so this fusion of ROG and Strix principles are appreciated.
Layout wise, we are looking at a motherboard with a safe design – minus that CMOS battery location. The majority of main headers and power connectors are also located on safe areas. This board also features the M.2 Heatsink which is similar to the Z270I Gaming's Double Decker. It's basically a PCH cooler + an M.2 cooler. The board has 6 fan headers.
The back of the board shows us the PCI-E's electrical properties. From top to bottom, we have a x1, x16, x1, x1, x8, x1 and x8 PCI-E slots. That's a total of 7 PCI-E slots.
The audio is separated from the rest of the components so noise levels should be excellent. There is also an emphasis on the RGB features with the inclusion of two LED headers.
Storage options this side of the board are provided by 6 native SATAIII ports and a USB 3.0 header. A USB 3.1 header is also located on this area.
Finally, we get to see the backpanel IO. There are decent storage options here comprising of 2x USB 2.0 ports, 2x USB 3.0 ports and 2x USB 3.1 ports. Space isn't much utilized here when it comes to USB connectivity so the use of internal headers is your only option.
INTERFACE:
The ASUS ROG Strix Z370-E Gaming features an identical UEFI experience with their Intel 200 series motherboards. It feature smoother mouse movements on top of the same fluid design. The aspect ratio is still locked at 4:3 though.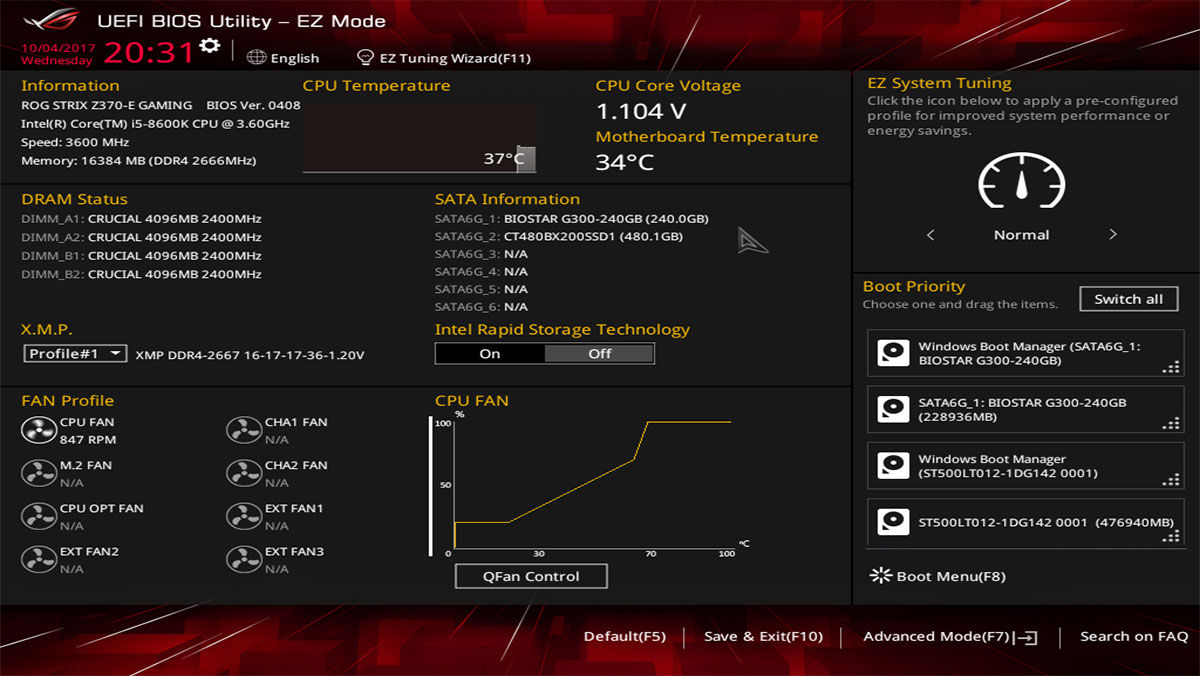 There are 2 main menus; the EZ Mode and Advanced Mode. EZ Mode has the EZ System Tuning for an automated performance boost, while seasoned veterans will appreciate the wide variety of options found at the Advance Mode.
SOFTWARE:
ASUS had the board bundled with tons of applications that should help you maximize your system's potential. That includes the following softwares:
Sonic Suite
Sonic Radar III
Sonic Studio III
ROG RAMCache II
ROG CloneDrive
Overwolf
GameFirst IV
AI Suite 3
AI Charger
Deamon Tools Lite
ASUS AURA
ASUS Intel Extreme Tuning Utility
ASUS WebStorage
The AI Suite 3 is a keeper here along with the drivers from ASUS' official download site. Other applications included in the list are situational.
TEST SETUP AND METHODOLOGY:
The system performance shall be evaluated by various benchmarking tools and applications. We are testing this system with the high-performance settings enabled at the OS, with the default UEFI configuration. Background processes such as anti-viruses and third-party applications are disabled as well. Outlined below are the applications and benchmark tools for reference:
TEST SYSTEM SPECIFICATIONS
PROCESSOR
Intel Core i5-8600K
MOTHERBOARD
ASUS ROG Strix Z370-E Gaming
CPU COOLER
Cryorig C1 Top Flow
MEMORY KIT
Crucial Ballistix Tactical DDR4 @ 2666MHz 2x4GB
GRAPHICS CARD
ASUS GTX 1060 STRIX OC 6GB
INTERNAL STORAGE 
Crucial BX200 480GB
POWER SUPPLY
CORSAIR RM850X 850W
DISPLAY
27″ DELL U2715H + LG 43UF680T 4K UHD TV
OPERATING SYSTEM
Microsoft Windows 10 Pro
CPU AND MEMORY PERFORMANCE:
Super PI – 32M Calculations
wPrime – 32M and 1024M Calculations
AIDA64 Extreme Edition – Memory Benchmark
PRODUCTIVITY PERFORMANCE:
GIMP – 7 MB worth of image processing
HandBrake – 150 MB MP4 to H.264 video encoding
WinRAR – Internal benchmark tool
MISCELLANEOUS:
AS SSD – Storage performance
RightMark Audio Analyzer – Audio performance
AIDA64 Extreme Edition – Power consumption
NetIO-GUI – Network Performance
POWER CONSUMPTION:
The AIDA64 System Stability Test uses a 64-bit multi-threaded stress testing module to drive the system to its limits. Power readings are recorded with a watt-meter.
The Z370-E Gaming features decent power requirements. It's not the most efficient but the results are not alarming in any way.
CPU AND MEMORY PERFORMANCE:
Super PI is a single-threaded program that calculates pi to a specified number of digits after the decimal point. It is a widely used benchmark within the industry.
WPrime is a multi-threaded program that calculates a set number of square roots. It verifies the results by squaring them, then compares it with the original numbers.
The AIDA64 Memory Benchmark measure the data transfer bandwidth and latency of the system memory. We are measuring the latency on this benchmark.
Excellent performance results here from the Z370-E Gaming. Nothing is out of spec as far as our Coffee Lake CPU's performance is concerned.
PRODUCTIVITY PERFORMANCE:
GIMP or GNU Image Manipulation Program, is a free and open-source image editing tool. A 7 MB worth of images is be processed and converted to gauge the system performance.
HandBrake is a free video encoding tool that supports a wide variety of media codecs. A 150MB worth MP4 video is converted using the H.264 codec to gauge the system performance.
WinRAR is a file archive utility that can create, view and unpack numerous archive file formats. The software's built in benchmark tool is utilized to gauge the system performance.
Excellent performance over all. The Coffee Lake CPU really ghave the other chips a beating on these tests.
STORAGE PERFORMANCE:
AS SSD is a storage benchmarking software widely used throughout the industry. On this test, we are using its scoring system to evaluate our Crucial BX200 SSD's performance using the system's native SATA controller.
Best in class native SATAIII performance so far courtesy of the Z370 platform's storage controller.
AUDIO PERFORMANCE:
The RightMark Audio Analyzer (RMAA) is a tool designed to test the quality of audio devices. We used a sampling rate of 24-bit at 48000Hz for the loopback test. We are essentially testing the quality of the line-in and line-out of the audio solution.
The noise level performance is generally very good at -93.0dBA. That's on top of a flat frequency response.
NETWORK PERFORMANCE:
The NetIO-GUI is a good application to test any network's performance. The LAN round trip time is our concern here, checking out latency anomalies if there are any. The client and server are connected on the network via Cat5 cables using a 100Mbps router.
RTT performance is nothing to worry about with <1ms of latency on any packet sizes tested. Its AC Wi-Fi however, had 5ms of latency (5GHz to 5GHz) on average.
WRAPPING IT UP:
The ASUS ROG Strix Z370-E Gaming motherboard offers excellent set of features with a performance wise to back it up. It is the first Z370 motherboard we've tested so we've got high hopes as far as performance goes – and it did not disappoint.
Build quality and layout wise, the ASUS Z370-E Gaming is excellent. The M.2 Heatsink feature is just smart and most of the headers are in excellent locations. The CMOS battery placement is not the best though, being my only issue with the board's layout.
The motherboard's features are built around gamers and power users that doesn't really require the extras from the full fledged ROG boards. The clean and simple design also gave us a breather over the game-centric styling of the main ROG branch.
The ROG Strix Z370-E Gaming is a proper Z370 insertion from ASUS bearing a 14250 Pesos price-point. It's a well built and performance geared motherboard built to house the latest Intel Core Series CPUs with excellent features to boot.
EXCELLENT PERFORMANCE
STORAGE PERFORMANCE
CLEAN DESIGN AND LAYOUT
AUDIO PERFORMANCE
WIFI + BT COMBO
DUAL M.2 SLOTS
EXCELLENT BUNDLES

BACKPANEL OPTIONS
CMOS BATTERY LOCATION
ASUS ROG Strix Z370-E Gaming Motherboard
PERFORMANCE -

9/10

BUILD QUALITY -

9/10

FEATURES -

9/10

AESTHETICS -

9/10

VALUE -

8/10
Summary
The ROG Strix Z370-E Gaming is a proper Z370 insertion from ASUS bearing a 14250 Pesos price-point. It's a well built and performance geared motherboard built to house the latest Intel Core Series CPUs with excellent features to boot.