On this review, we're checking out the Shock Pro RGB 7.1 surround sound gaming headset from TteSports. This particular model sports dual 40mm drivers, a lightweight design, emulated 7.1 surround sound and of course, RGB lighting.

Apart from the said features, the TteSports Shock Pro RGB 7.1 houses built-in controls as opposed to some in-line based audio devices. The microphone is also retractable, allowing the headset to look cleaner when the mic is not in use. At under $50 USD, the 7.1 surround variant of the Shock Pro appears to be a winner.
TECHNICAL SPECIFICATIONS:
Headphone
Driver
Dynamic, 40mm
Type
Closed-back, Over-ear
Frequency Response
20Hz-20KHz
Impedance
32Ω
Sensitivity
110dB
Connectivity
Wired, USB
Weight
285 grams
Microphone
Type
Dynamic
Polar Pattern
Omni-directional
Frequency Response
100Hz-10KHz
Sensitivity
-38dB
PACKAGING AND ACCESSORIES:
Thermaltake or should I say TteSports, packed the Shock Pro RGB on a familiar looking packaging. It's a simple one really, with an annoying pair of twist tie wires.
No travel pouch here nor extra accessories. You do get a pair of paper works though if reading warranty policies and user manuals are your kind of thing.
DESIGN, LAYOUT AND BUILD QUALITY:
The TteSports Shock Pro RGB 7.1 is a medium to large size gaming headset featuring a somewhat closed-back design weighing in at 285 grams. It is rather light, considering the built-in controls and the sound processor. A design element that is usually found on wireless gaming headsets.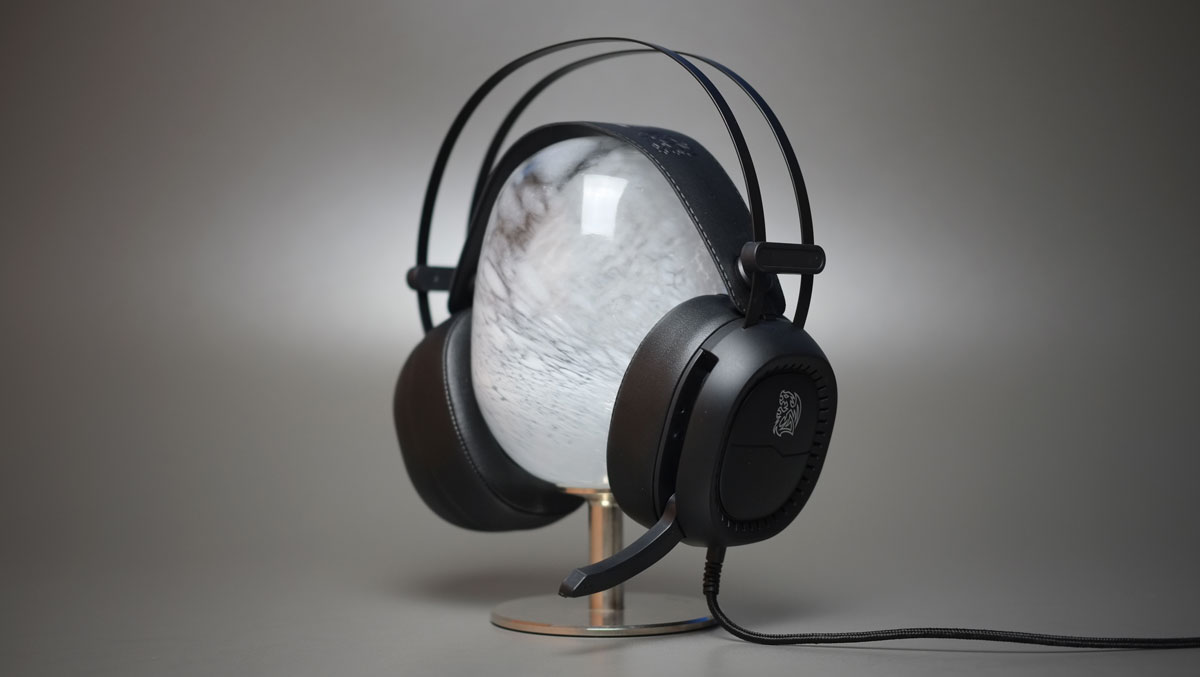 The ear-pads are made out of thick foam pads. These are non removable pads with almost an inch of depth. Gamers with a variety of sonic radars should find this pair comfy enough for hours of use if snugged properly.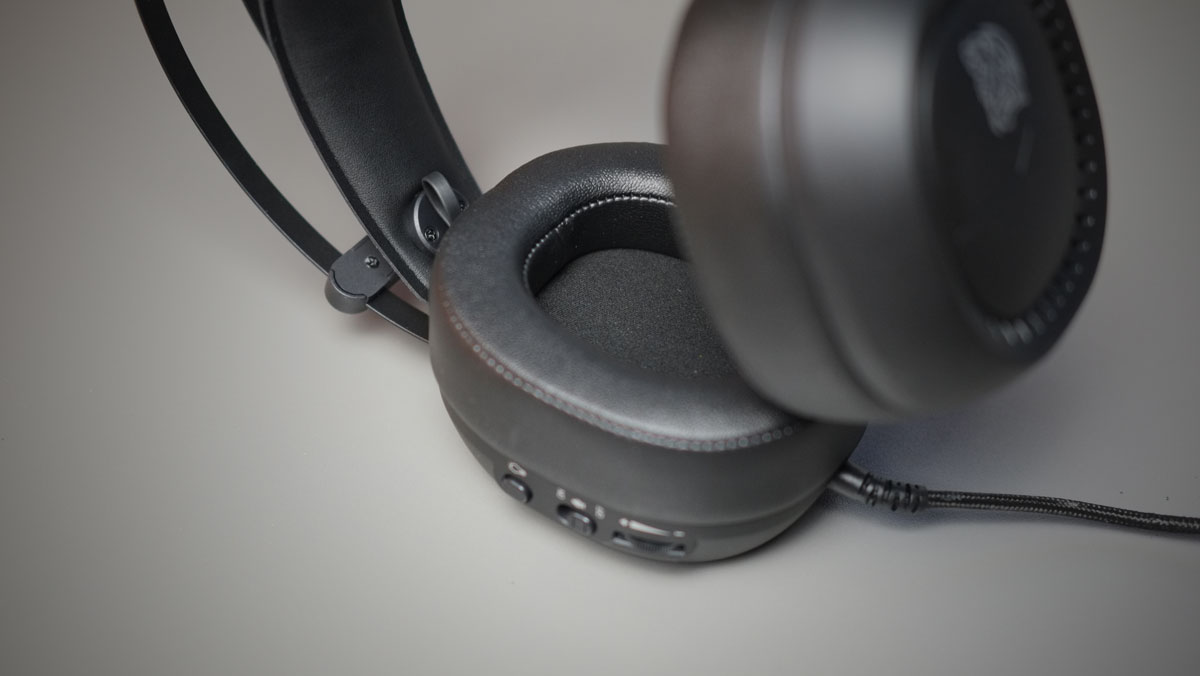 The headband is retractable by design. This means that it'll automatically adjust itself to suit the wearer's size. It is suitable for someone with a medium to a larger sized cranium. For smaller head sizes, it is best to wear it a little higher to alleviate pressure or hot-spots from the upper part of the ear cups. Head padding is unusually thin though so you could feel the cable underneath it. It works though.
The microphone is a non-detachable dynamic driver based omni-directional piece. It is not adjustable with a rigid yet cheap looking housing.
The USB cable is braided, rather thick and is prone to kinking. I'd rather have a flexible non-braided kink-free cable over this one especially at the price point. Braided is not always the best solution and I hope TteSports would consider them on other gears instead.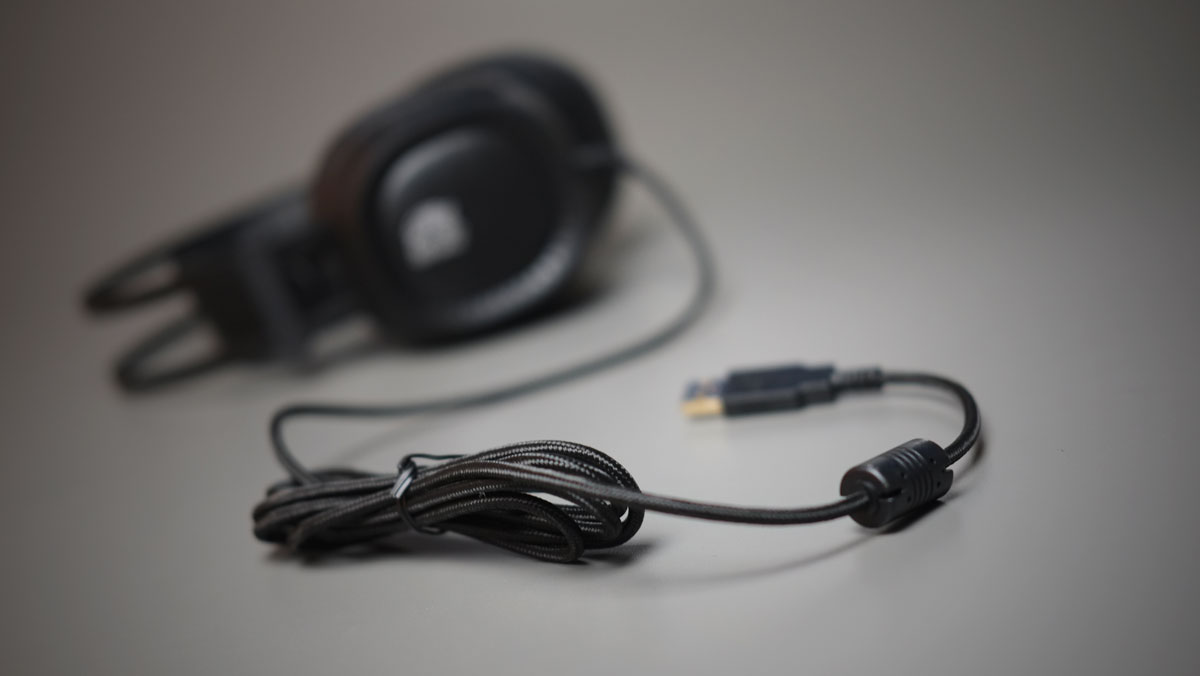 As for the built-in controls, we have a switch for the mic, a button for the RGB lighting and a volume rocker.
Comfort is decent, yet flex is good. Not with my glasses on though due to the thick pad's not so forgiving nature with the said item. Build quality wise, I could say it is decent for its price point.
TEST SETUP AND METHODOLOGY:
Our test setup relies on a system with a Realtek ALC892 Codec, tuned to output a flat sound signature. Microphone performance on the other hand is also evaluated by the same audio solution sampled on a 34dB environment. The audio solution used to take cross reference sampling is a SONY MDR-7506 studio headphone – an ideal studio monitor for A/B testing. Note that we maintain the Sound Pressure Level at around 85dBA for the duration of the tests. Our main objectives are to put into detail the gaming and general performance of the audio solution. The tracks, movies and games used for the subjective tests are outlined below:
Tracks:
Caribbean Blue – Enya
Hey Nineteen – Steely Dan
Unfinished Sympathy – D2
Axel F – Harold Faltermeyer
Hotel California – Eagles
Games:
Overwatch
Battlefield 4
The Witcher 3
Movies:
Pacific Rim
Mad Max: Fury Road
The vast world of audio solutions are subjective and is usually a heated debacle among avid listeners. Some may favor heavy bass emphasis while others may prefer less bass and a richer mid-range or higher frequency ranges. In short, an audio solution might sound great from someone else's perception while at the same time, it may sound awful to other listeners.
DRIVER QUALITY AND ISOLATION:
Audio solutions although mostly tested subjectively, could still be tested for basic objective measurements. Helping us to do just that is AudioCheck.net's Headphones and Earphones Benchmarking Test Files.
Test Results
Frequency Response, Minimum
10Hz
Frequency Response, Maximum
20KHz
Spectral Flatness
Passed
Dynamic Range
-54dB
Driver Quality
Passed
Driver Matching
Passed
Wiring Quality
Passed
Binaural Test
Passed
The TteSports Shock Pro RGB 7.1 passed with flying colors. Isolation is rated at -54dB which is the average for most gaming headsets we've tested.
SOUND SIGNATURE:
Without any software tuning, the TteSports Shock Pro RGB 7.1 appears or should I say, sounds like your typical bass boosted gaming headset. Everything else felt relatively flat, maybe the mids are somewhat recessed, but in a fun and engaging way.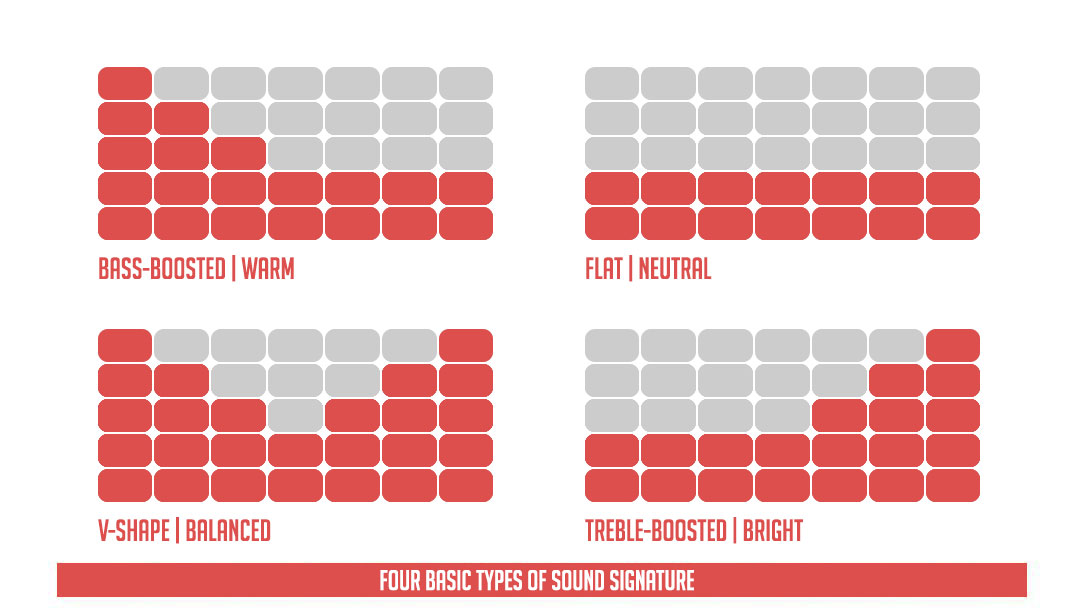 The lower frequency ranges of the TteSports Shock Pro RGB 7.1 is what I could say seismic with proper attack and decay. The upper bass band creeps into the lower mid ranges though. That said, the middle range might feel unnatural for some tracks.
The middle ranges had a bit of nasal quality to them due to the bleed. That's at least when you are really keen to find the fault. It is smooth overall near the upper limit though.
The upper bands on the other hand are generally relaxed. That said, it is no way near sibilant nor bright allowing you to feel zero fatigue at all times. This is great if you plan to play games or listen to music for hours.
IMAGING AND SOUNDSTAGE:
Imaging is where we examine the spatial location of the audio sources, while soundstage is more about the depth and or range the audio solution could provide. Both are important to generally just about anything and are equally important on games too, where positional audio is king.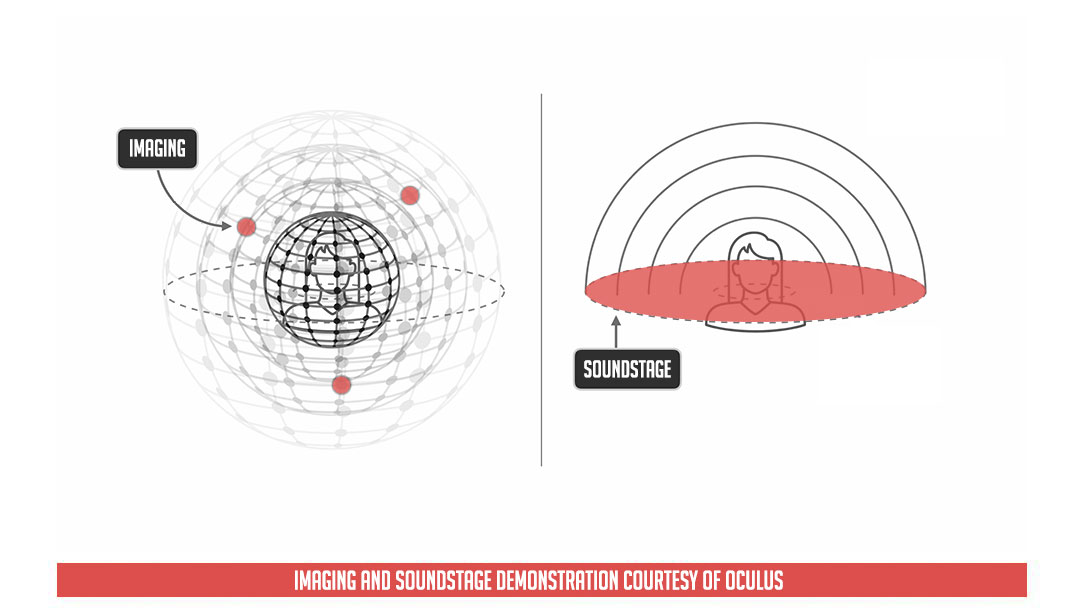 Imaging is decent with the TteSports Shock Pro RGB considering its closed-back design. Sound stage is around my limit of recommendation though and this might be due to the bleed and the physical design of the gaming headset. The 7.1 surround sound doesn't help much either.
MICROPHONE PERFORMANCE:
The microphone quality of the audio solution is also tested. Helping us with this test is the Windows 10 Voice Recorder, with a microphone level at 100%.
The microphone of the TteSports Shock Pro RGB 7.1 might not be the best with its prominent boomy low end but I cannot complain more. The performance is just acceptable for most tasks.
SOFTWARE, LIGHTING AND SPECIAL FEATURES:
The TteSports Shock Pro RGB 7.1 comes with a downloadable software which is basically a skinned version of C-Media's XEAR 3D software. After all, the Shock Pro's sound processor is based on C-Media's chipset so there's no reason not to use it.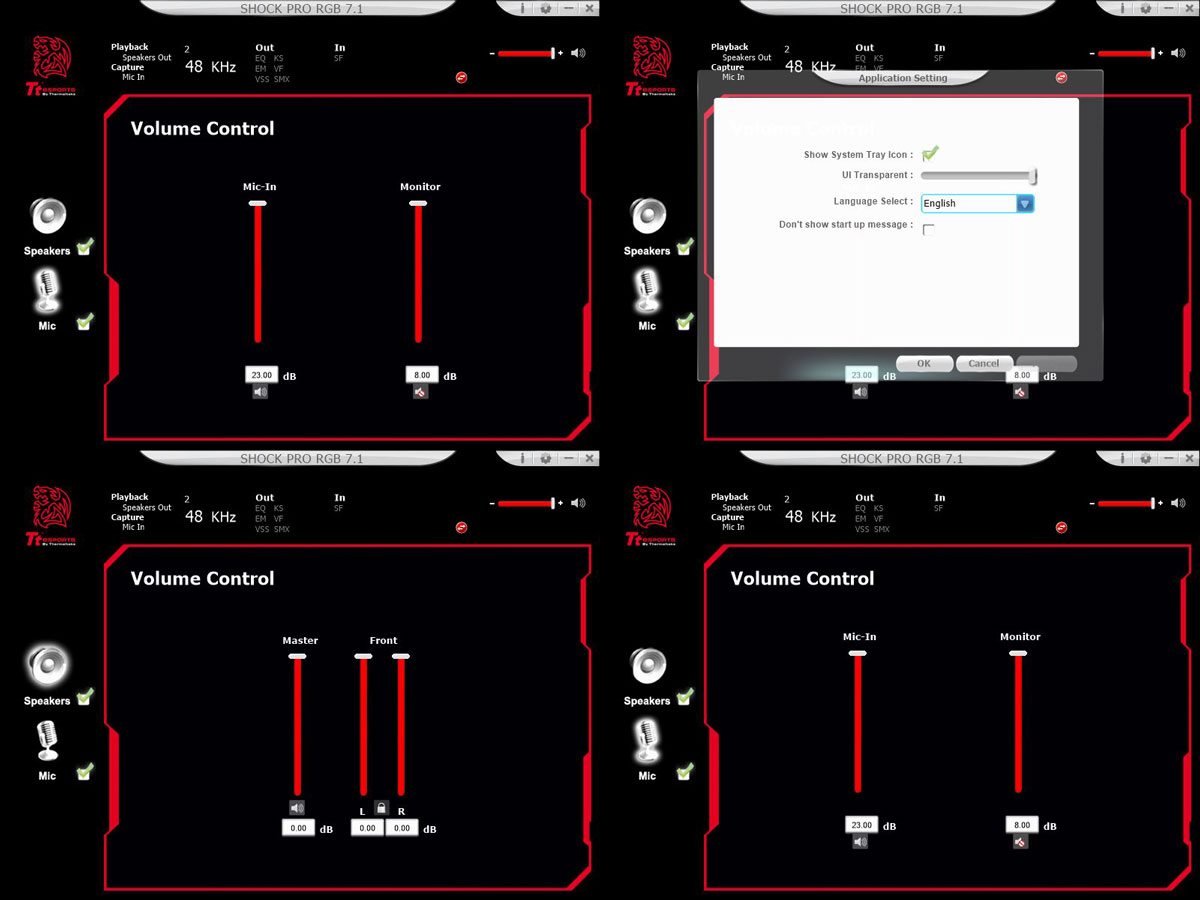 The software looks basic yet double clicking the speaker and mic icon allows you to check out more settings about the headset. That includes the surround sound options, equalizer settings and other effects such as a simple voice changing option.
While I don't give a crap about lighting on a gaming headset, lighting effects are unfortunately not available within the software. Instead, you gotta use the built-in button to toggle the effects yourself. You may learn more about the features on the official product link.
FINAL THOUGHTS:
The TteSports Shock Pro RGB 7.1 Gaming Headset is a good gaming headset no doubt. It offers a fun and engaging sonic output without breaking the bank.
Design wise, the headset could use some improvements. The braided cable is not kink-proof, the headband is thin and the ear pads are not removable. In retrospect, the headset is super light with a decent fit for most head sizes.
Priced at a little under $45USD, the TteSports Shock Pro RGB 7.1 is a good option if you are looking for a budget surround sound capable gaming headset. That's especially true if you prefer USB connectivity over an analog one.
ENGAGING WARM SOUND SIGNATURE
GOOD IMAGING, DECENT SOUNDSTAGE
LIGHTWEIGHT, GENERALLY COMFORTABLE DESIGN
GOOD PRICE POINT

SOME DESIGN CHOICES
AGING SOFTWARE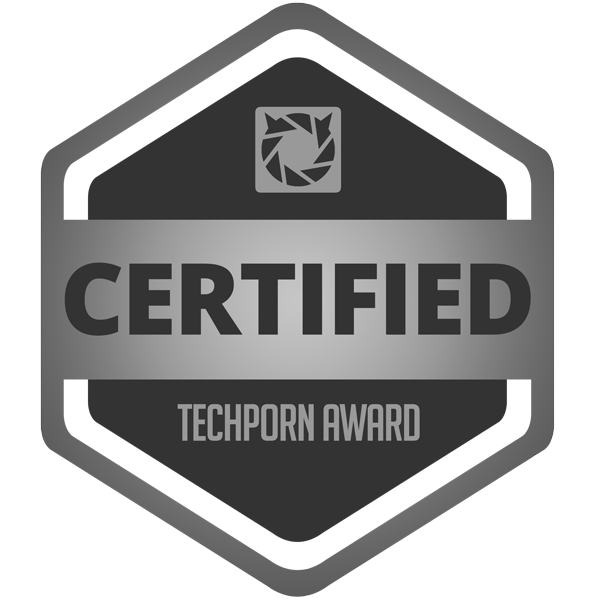 TteSports Shock Pro RGB 7.1 Gaming Headset Review
PERFORMANCE -

7/10

BUILD QUALITY -

7/10

FEATURES -

8/10

AESTHETICS -

7/10

VALUE -

8/10
Summary
Priced at a little under $45USD, the TteSports Shock Pro RGB 7.1 is a good option if you are looking for a budget surround sound capable gaming headset. That's especially true if you prefer USB connectivity over an analog one.