I saw this coming, yet still surprised. Why? Because this is GIGABYTE's first mid to high-end GFX card for the ITX crowd. And technically, the GIGABYTE GTX 970 in Mini-ITX form factor is the fastest card out there when it comes to dimensions to performance ratio right now. With a GTX 970 inside, this should easily beat the likes of the GTX 760 and the R9 285 in their full swing PCB or compact ITX forms.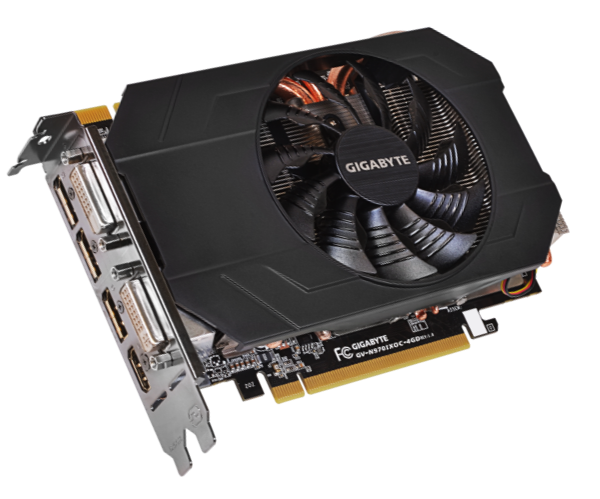 The card features a custom PCB, not to mention that it features a custom cooling configurations too courtesy of a densely packed 2 slot heatsink and a 85mm fan combination. There is also a plate that most like will be sandwiched between the PCB and the heatsink to keep the VRAM modules cool.
The GIGABYTE GTX 970 Mini-ITX has an overclocked GPU running at 1076 MHz with a boost clock of 1216 MHz. As far as temperature goes, this thing is reported to heat up at 62c under load which is cooler than Nvidia's reference GTX 970 cooler. SRP is 329.99 USD so it's pretty competitive for its size.