MSI at COMPUTEX 2023 shows off their latest monitor offerings, ranging from gaming, business and productivity models. One of the stand out models here is the Modern MD271UL monitor, featuring a sleek look and productivity oriented features.
Modern MD271UL
The MD271UL has been announced a month ago before COMPUTEX but it doesn't mean it doesn't deserve the attention. It sports a minimalistic design which is appropriate for the Modern Series of MSI productivity monitors. It also comes with an aluminum base to complete the look.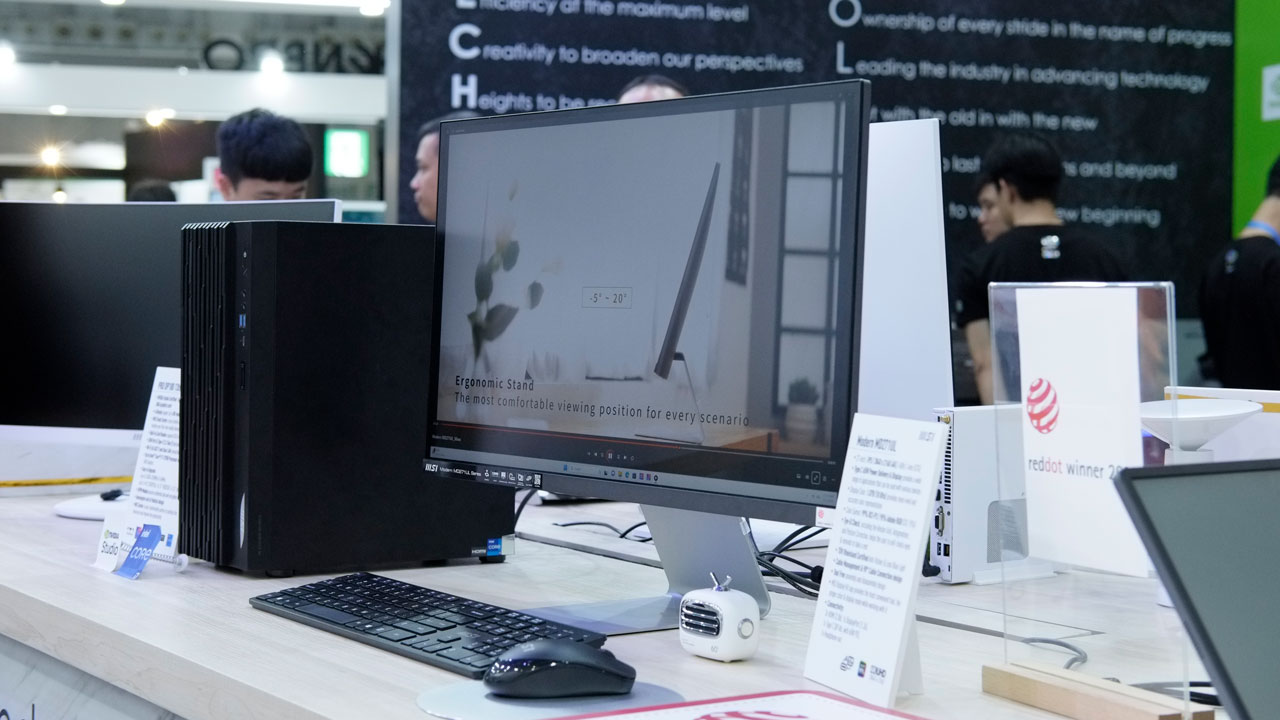 Specification wise, the Modern MD271UL comes with a 27″ 4K IPS panel. Coverage is 99% DCI-P3, 95% AdobeRGB and 139% sRGB respectively so you are coverage for content creation.
Another aspect about the MD271UL that I also like is its dedication for user friendliness, connectivity and ergonomics – despite its limitations. That includes the addition of its I/O ports, more specifically the PD capable USB Type-C cable. It also comes with a built-in eye check – something you'd usually see as a part of a diagnostic test from an eye care professional.
Modern MD272QXPW Productivity Monitor
Yet another head turner is the Modern MD272QXPW. Basically, this model is the higher-end brother of the MD272QP that we have reviewed a while ago. This productivity display retained everything the older brother has but comes with a higher refresh rate at 100 Hz and a true 10-bit WQHD IPS panel. It is also DisplayHDR 400 certified.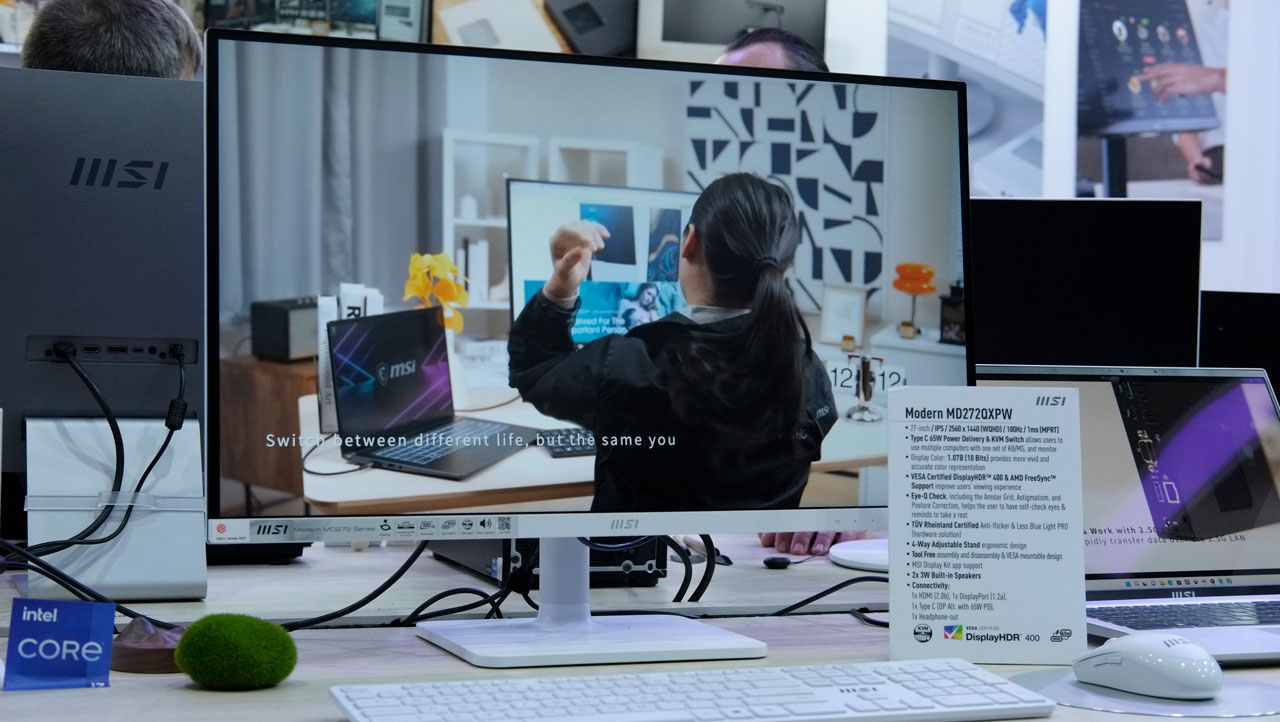 MSI also redesigned the OSD navigation which is now located at the rear-right side of the display as opposed to below (MD272QP). Sadly, it still is not joystick operated but everything about it is a step forward.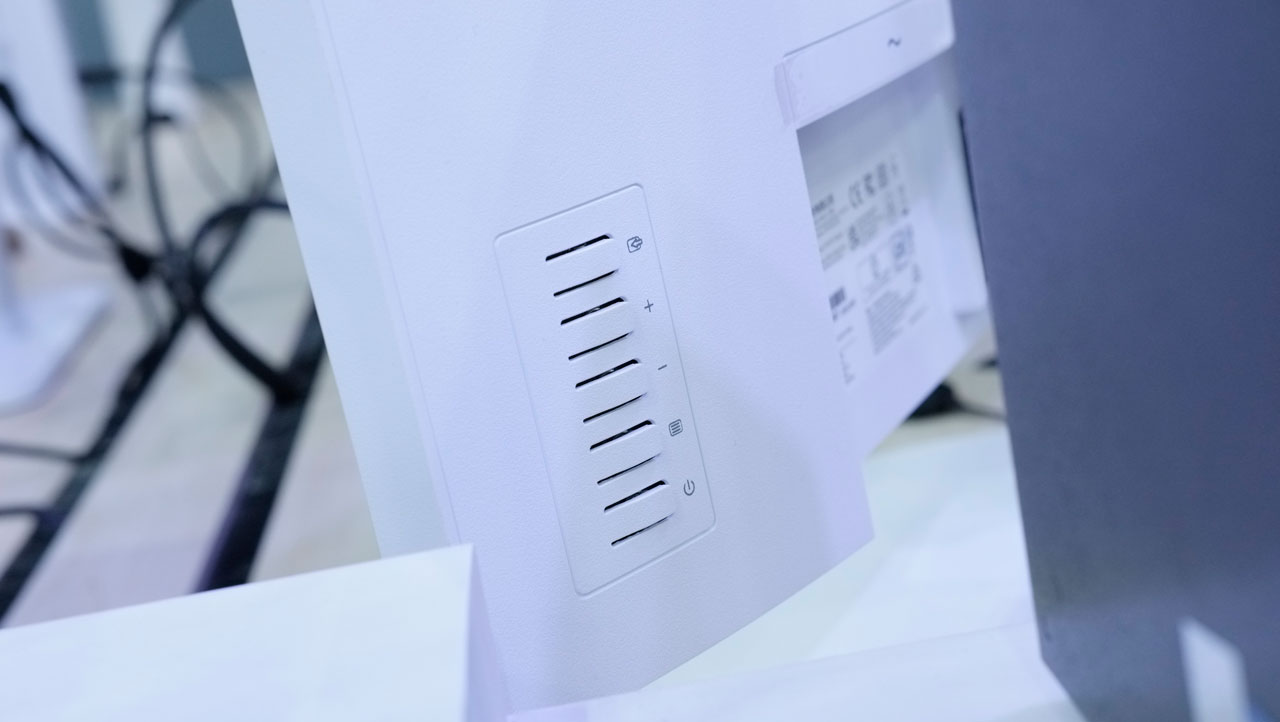 PRO MP161 Portable Touch Monitor
The PRO MP161 is MSI's attempt to enter the portable display scene. This 15.6 inch IPS panel equipped display is made for on-the-go productivity, featuring dual USB Type-C ports and a Mini HDMI port. It also comes with a stereo speaker and a weight of 750 grams. That's cherry topped by its ~1 cm-ish profile.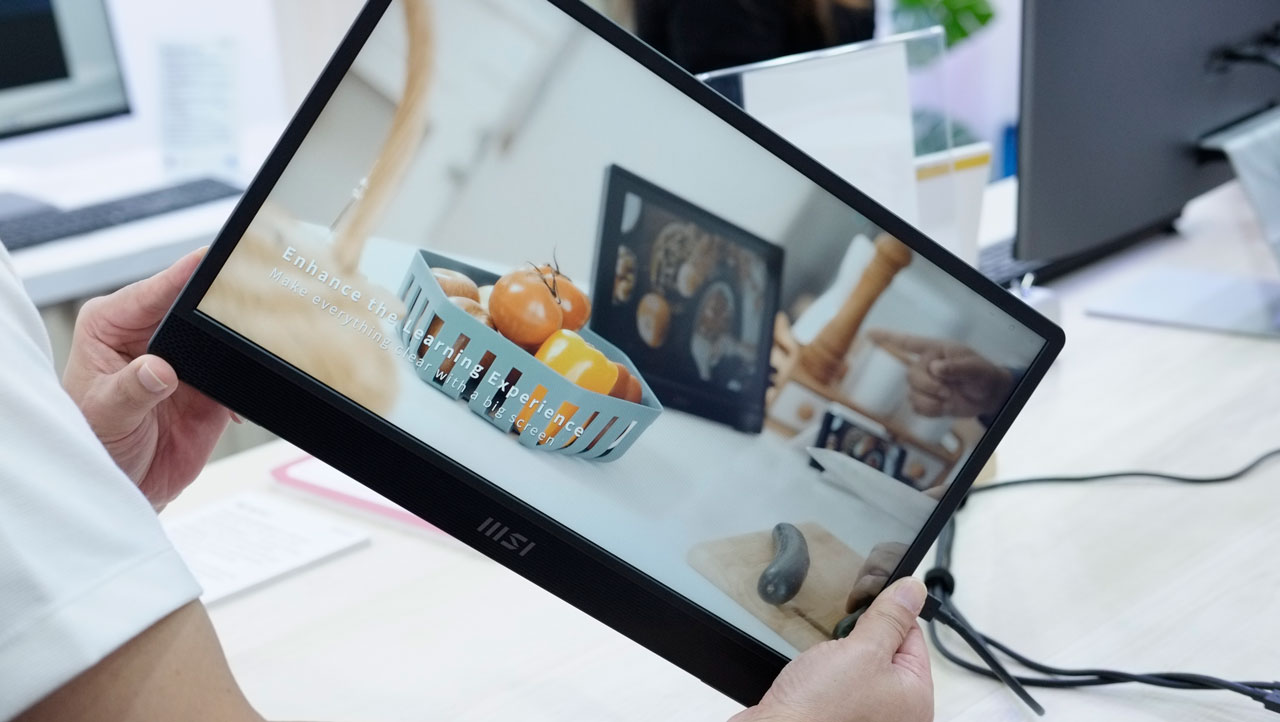 Project 491C QD OLED
The Project 491C returns (from CES) at COMPUTEX 2023. This is an award winning super ultrawide gaming monitor featuring a QD OLED Panel with a 240 Hz refresh rate. We don't know much about it but we could tell it has USB Type-C interface for your Intel Thunderbolt capable device. The panel is also rated with 0.03 ms of response time which is most likely GtG.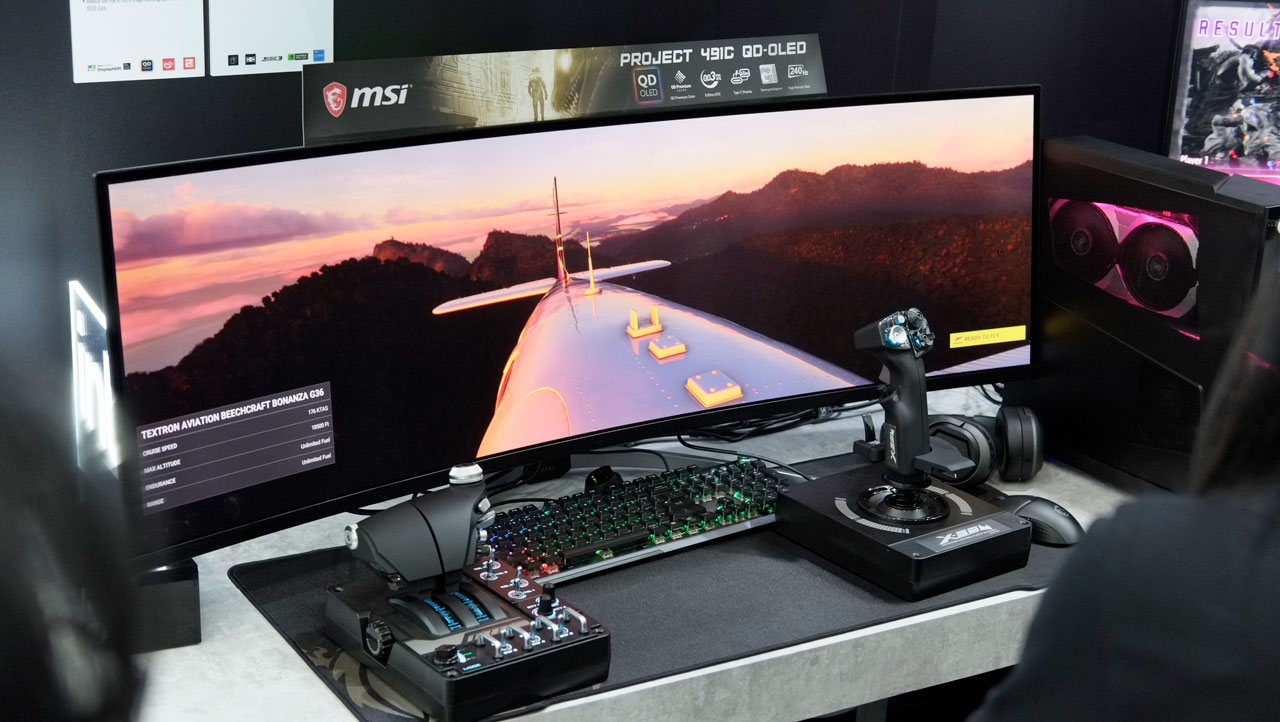 MEG 342C QD OLED
Yet another QD OLED display, the 342C comes with a relatively similar specifications to the Project 491C with an obvious difference – its size and or footprint. The gaming monitor also comes with a more modest refresh rate at 175 Hz.
As for specifications, the MEG 342C comes with a UWQHD (3440 x 1440) 34 inch panel. Has an SDR brightness of 250 nits and an HDR brightness of 1000 nits respectively. It also comes with four downstream USB Type-A ports and a color coverage of 97.8% for AdobeRGB, 99.3% DCI-P3 and 139.1% sRGB.
There were more models at MSI's huge booth but we felt like these are the best of the bunch. I really like what I saw and hopefully, we could see more interesting productivity and gaming oriented monitors from MSI in the near future.