The XPG line-up got a massive overhaul over the past few years, allowing ADATA to cover a lot of ground area in the gaming scene. Now what we have here for review is the culmination of that effort, in the form of the XPG Summoner Mechanical Gaming Keyboard.

The XPG Summoner is ADATA's latest gaming keyboard, featuring a sandblasted aluminum body, cradling the Cherry MX Speed switches on top of it. It also comes with a magnetic wrist rest, RGB lighting, macro and media keys plus a USB pass-through; Setting itself up as one of ADATA's best gaming keyboards yet.
Technical Specifications
Keyboard
Size
Full size, Extended
Layout
104, 105, 109 Key
Design
Frameless
Macro
Yes
Profile
Yes
Software
NA
Interface
USB 2.0
Polling Rate
1000Hz
Lighting
Yes, RGB
Wrist Rest
Yes
Pass-through
Yes
Cable Management
NA
Multimedia Keys
Yes
Cable Length
1.8 meters
Switch
Type
Cherry MX Speed Silver, RGB Red, RGB Blue
Actuation
2.0 mm
Travel
4.0 mm
Lifespan
50 million
Dimensions
Length
449 mm
Width
135 mm
Height
44 mm
Weight
951 grams
Packaging and Accessories
The XPG Summoner comes packed inside your usual mechanical keyboard packaging. The product should come with the following items inside:
Quick Start Guide
Warranty guide
9x Red keycaps
Keycap puller
Decal set
Design, Layout and Build Quality
The XPG Summoner is a boxy looking mechanical keyboard overall. A bit bulkier too compared to the traditional standards. This is a frameless keyboard by design, with a weight of about 951 grams without the wrist rest.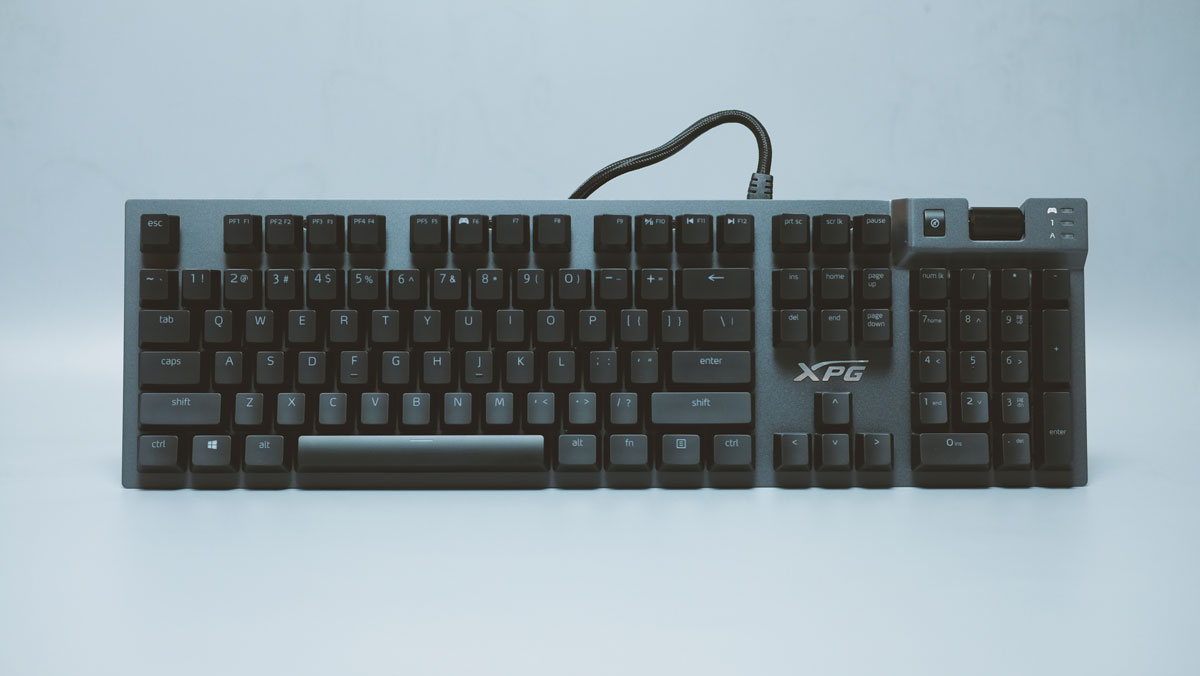 The back end of the XPG Summoner is bland yet I totally understand why. There's no room for routing with that thick cable on the way and DIP switches are usually reserved for top of the line keyboard. No latches here too for the wrist rest. Again, that one is magnetic.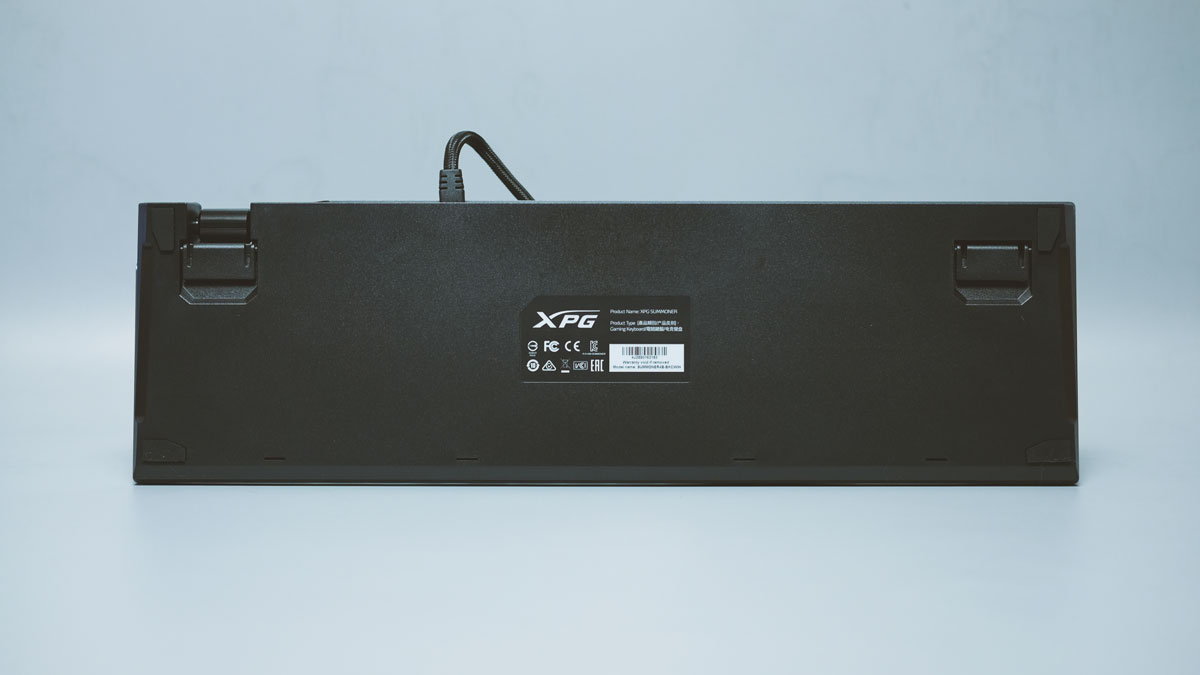 Now key profile is sculpted from top to bottom which is visible due to the nature of its frameless design.
Connectivity is provided by a braided 1.8 meter cable. It is rather thick which is both good and a bad thing. Good, since this one has two USB ports for both keyboard and pass-through, requiring a good amounting of shielding. Bad, since the cable is not kink-free and requires a bit of force to get straightened out.
Test Setup and Methodology
Testing a keyboard is not that difficult, but it is mostly subjective; similar to testing head gears in a sense. That said, no keyboard is perfect and the verdict usually depends on personal preferences. With that in mind our methodology is overhauled to follow the key pointers that should matter the most. That includes how good the switches are, the quality of keycap and its profile plus the comfort.
Test Setup
Games
Overwatch, Battlefield 4, DOTA 2
Repeat Rate
Shortest
Repeat Delay
Fastest
Polling Rate
1000Hz, If possible
Software
EliteKeyboards Switch Hitter
Physical Layout, Functionality and Ergonomics
Keyboards are generally categorized in 4 standard sizes or layouts: Full Size, TKL, Compact 75% and 60% layouts. These standard layouts had drastic effects on the functionality and ergonomics of the keyboard. Generally, compact layouts allows for better ergonomics; whereas full layouts offers 100% functionality.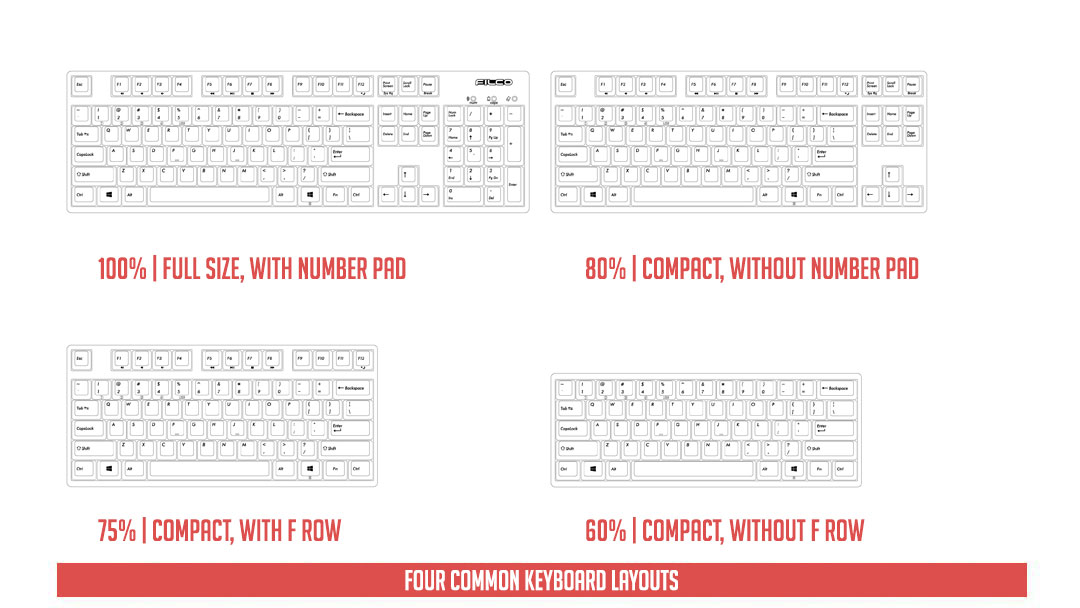 ADATA went traditional with the XPG Summoner with the exception of the additional button and the roller at the top right side of the keyboard.
Extra keyboard functions are your usual deal, although I'd be honest that some of them don't have secondary legends. I figured ADATA wants a cleaner looking set but that's me going extra optimistic. Listed below are the most common key combinations:
Gaming mode:
Fn + F6: Toggle between normal and game mode. Game mode enables macro, profile and lighting setup. It also disables the Windows key.
Profile Switch:
Fn + F1-F5: Profiles allow you to re-map the Summoner keyboard to let you associate any key with a macro sequence.
Macro combination:
Fn + F1-F5: Select profile first.
Fn + Right ALT: Enters recording mode.
Type what you wish to record.
Fn + Right ALT: Exit recording mode.
Assign a Key for the macro.
Reset:
Fn + ESC: Resets the keyboard to its default state.
Light Effects:
Fn + Right: Effect scroll
Fn + Left: Effect scroll
Fn + Up: Brightness up
Fn + Down: Brightness down
Anti-Ghosting:
Fn + Insert: 6 key rollover
Fn + Delete: N key rollover
Keycap Profile, Printing and Material
The keycap profile is often overlooked when it comes to keyboards. It shouldn't be, considering that the profile usually makes or breaks a portion of keyboard's ergonomic and feel. The DCS family is the most common one here, with Cherry and OEM profile slotted beneath it. On the other hand, profiles such as the DSA and SA profiles are mostly found on higher end mechanical keyboards.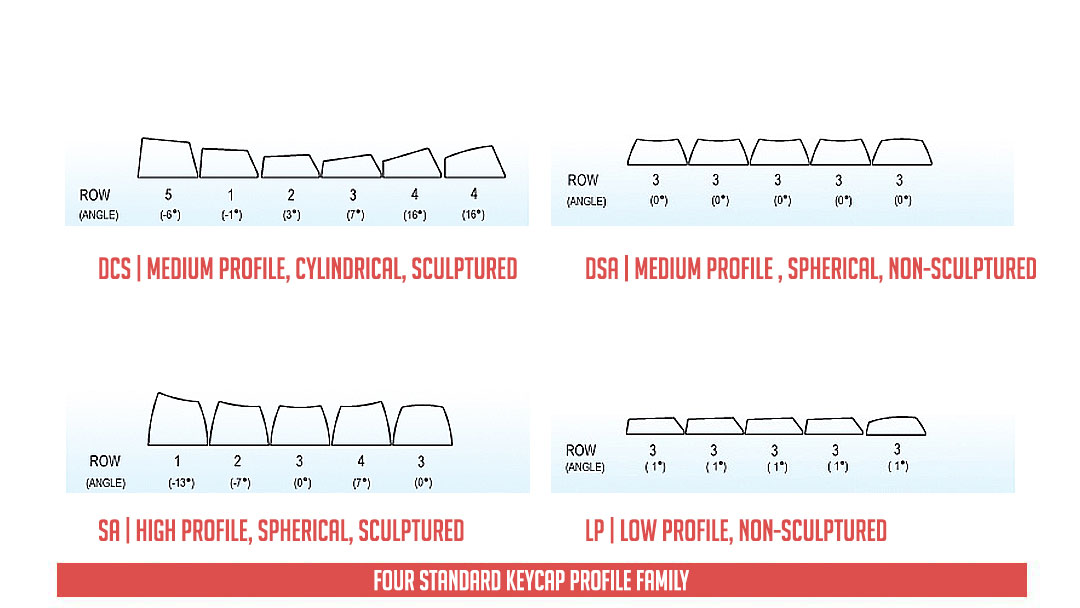 Keycap printing method is also an important aspect we should look into. Pad printing is the most common one here, while dye sublimation and double shot injection being the more premium ones due to their printing quality and durability.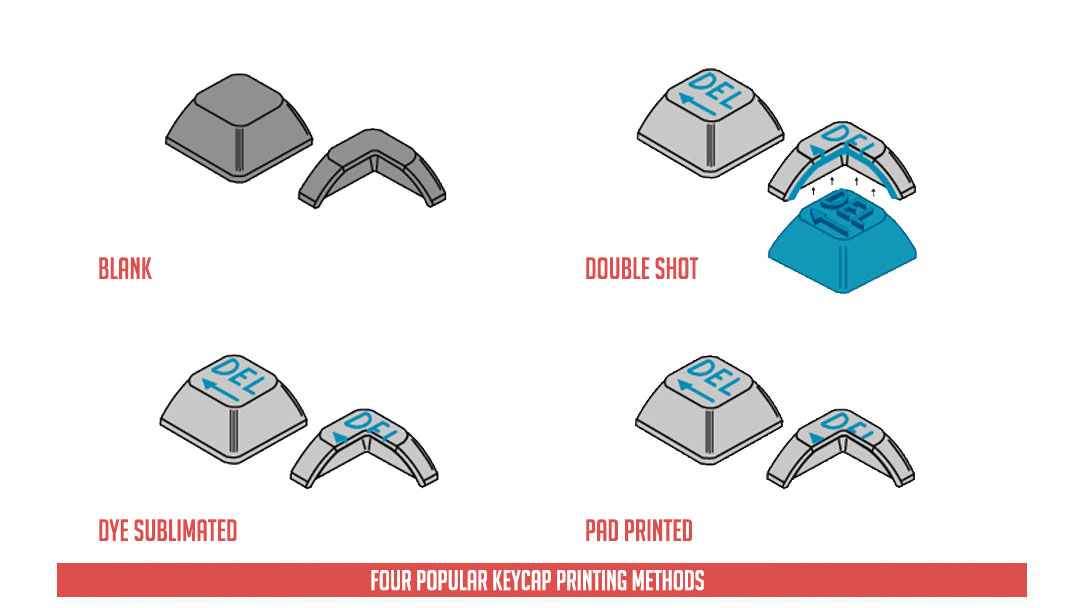 Keycap materials are important too in selecting a mechanical keyboard; though it is common to see keyboards shipped with either ABS and PVC keycaps. These materials do however shine faster than other materials and quality is generally not the best. PBT doesn't shine as fast compared to these keycaps and are highly regarded for their quality and distinct texture. POM on the other hand is also a durable material but they are rarely found as aftermarket options.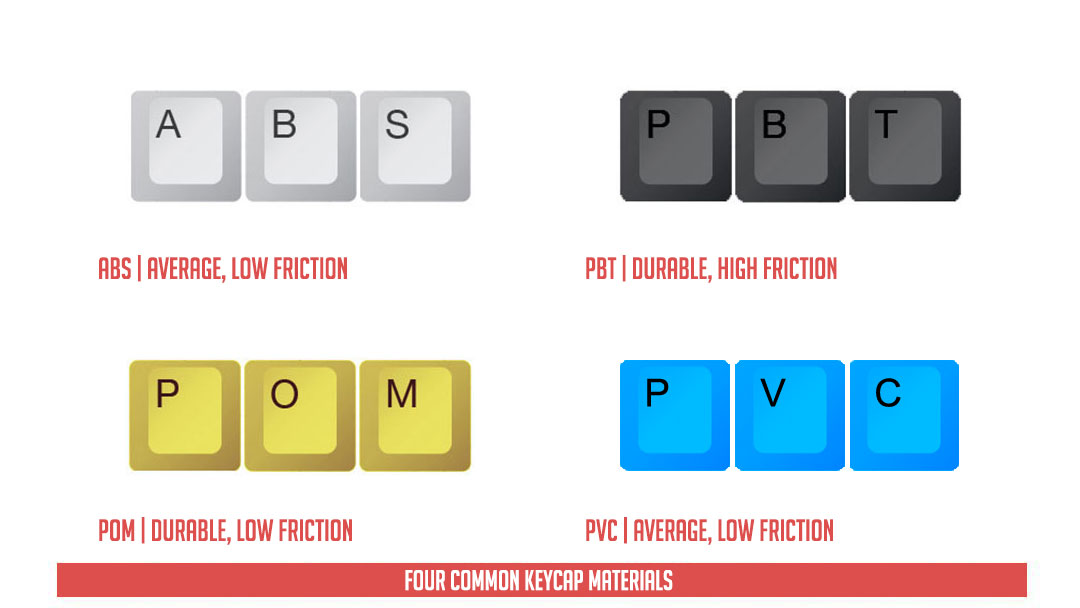 ADATA's XPG Summoner is under the DCS family, more specifically the sculpted medium OEM profile. It is basically the same profile used by most mechanical keyboards out there.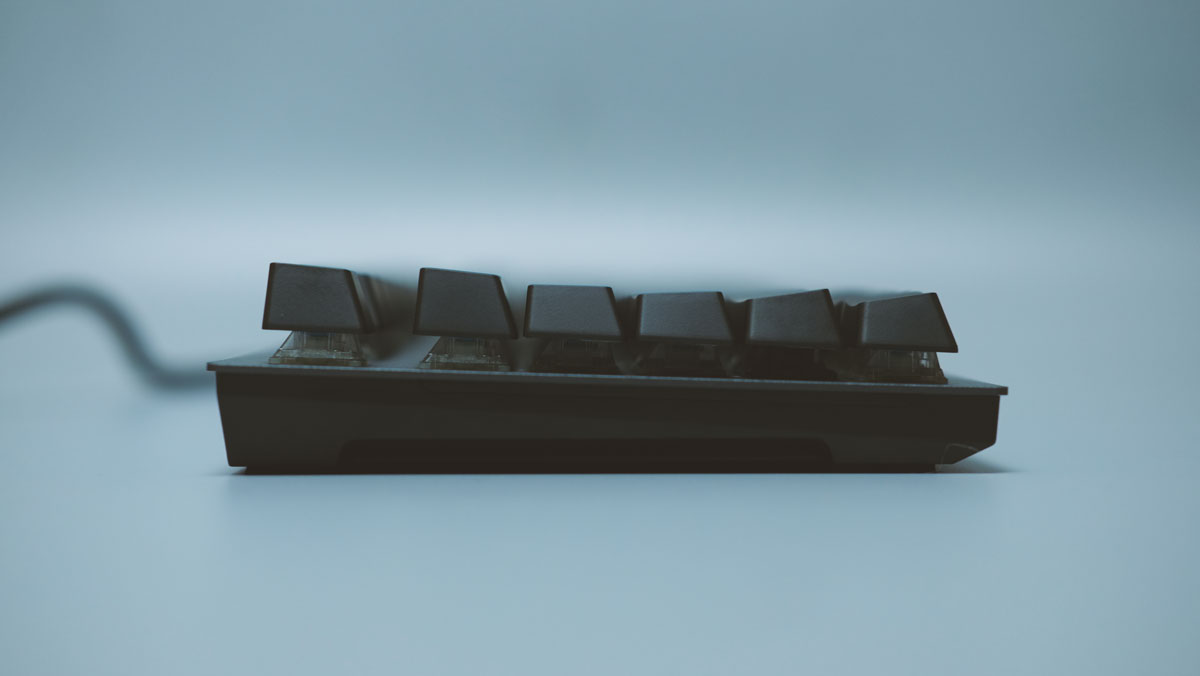 Now material used for the keycaps is ABS plastic. The prints on this one features a combination of upper and lower case sans serif fonts.
Keycap thickness on the other hand is more than decent with a bit of nub marks. Stem support seems okay too. Nothing to worry about.
Mechanical Switches and Stabilizers
The mechanical switches makes up the reason why mechanical keyboards are called "mechanical keyboards" in the first place. There are tons of switches out there but Cherry MX switches are the most popular of them all; setting a standard for the rest. They have clicky, linear and bumpy switches; all with their own mixture of actuation forces and actuation points.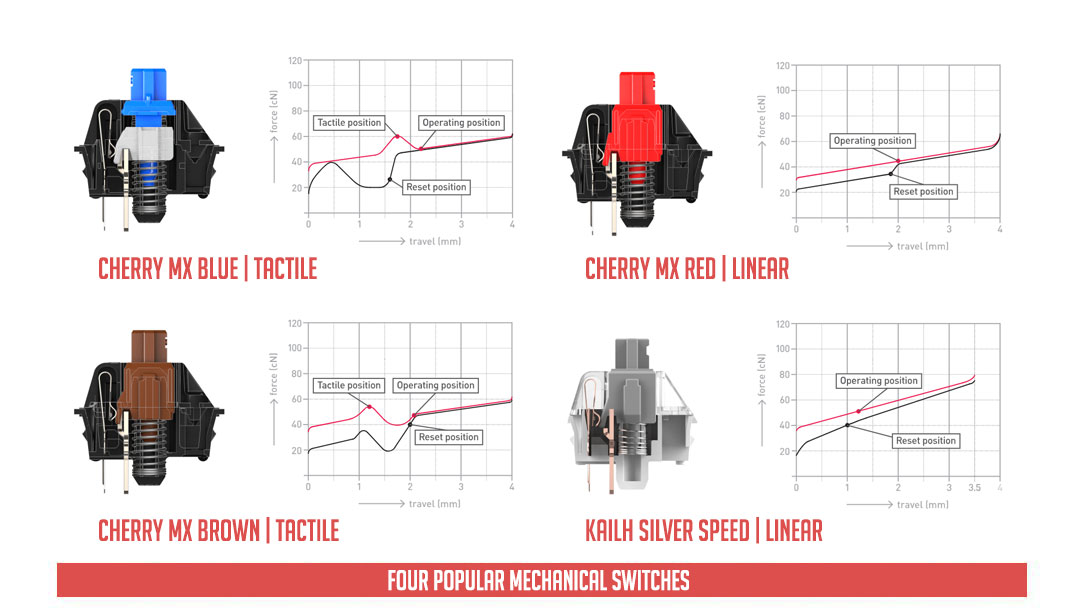 The ADATA XPG Summoner model we got features the Cherry MX RGB Blue switches inside. The Cherry MX RGB Blue is basically your favorite MX Blue clicker but with a transparent housing. This keyboard is also available in Cherry MX Speed Silver.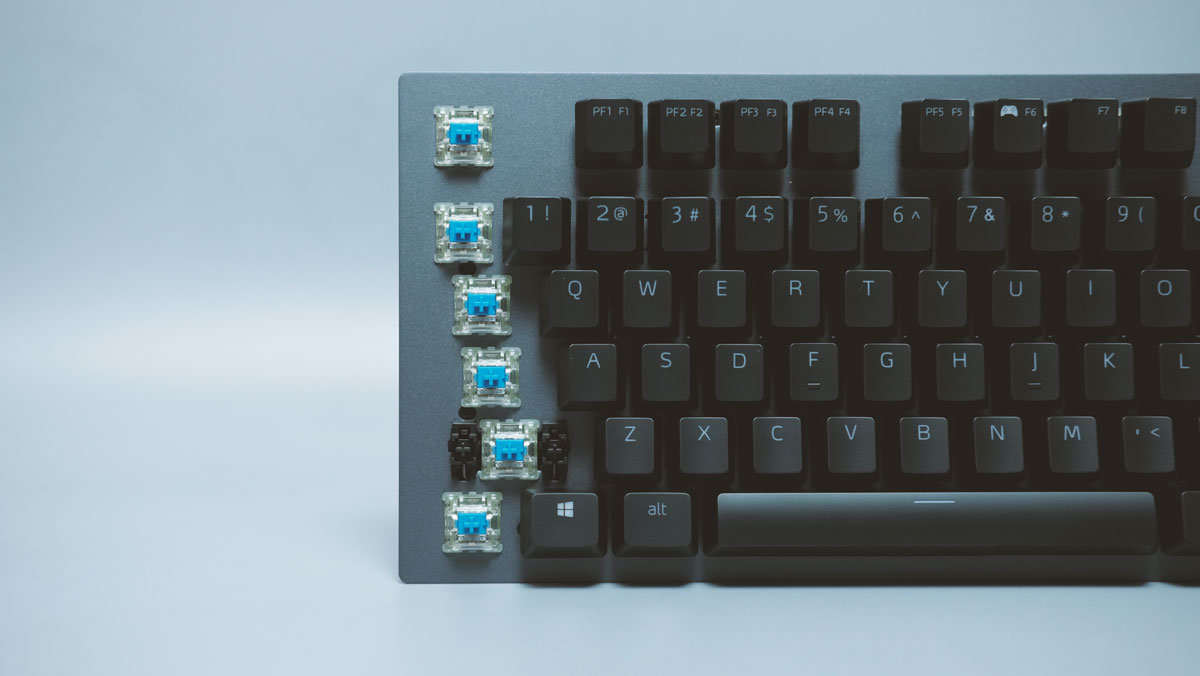 Key stabilizers are present on all switches that requires them.
Key Rollover, Chatter and Ghosting
EliteKeyboard's Switch Hitter is an excellent freeware to test key rollover, chatter and ghosting. Key rollover is basically the number of keys the keyboard could register, while chatter is multiple registered inputs with a single press of a key. Ghosting on the other hand is the unwanted input registration when several keys are pressed together.

The ADATA XPG Summoner passed with flying colors on our rollover, chatter and ghosting tests.
Software, Lighting and Special Features
The ADATA XPG Summoner doesn't feature any software which means you don't have to play with one to utilize the keyboard's capabilities. That also means lighting customization is a bit lacking compared to other offerings in the market. Lucky for you, the 7 preset RGB backlight modes are nice to gawk at.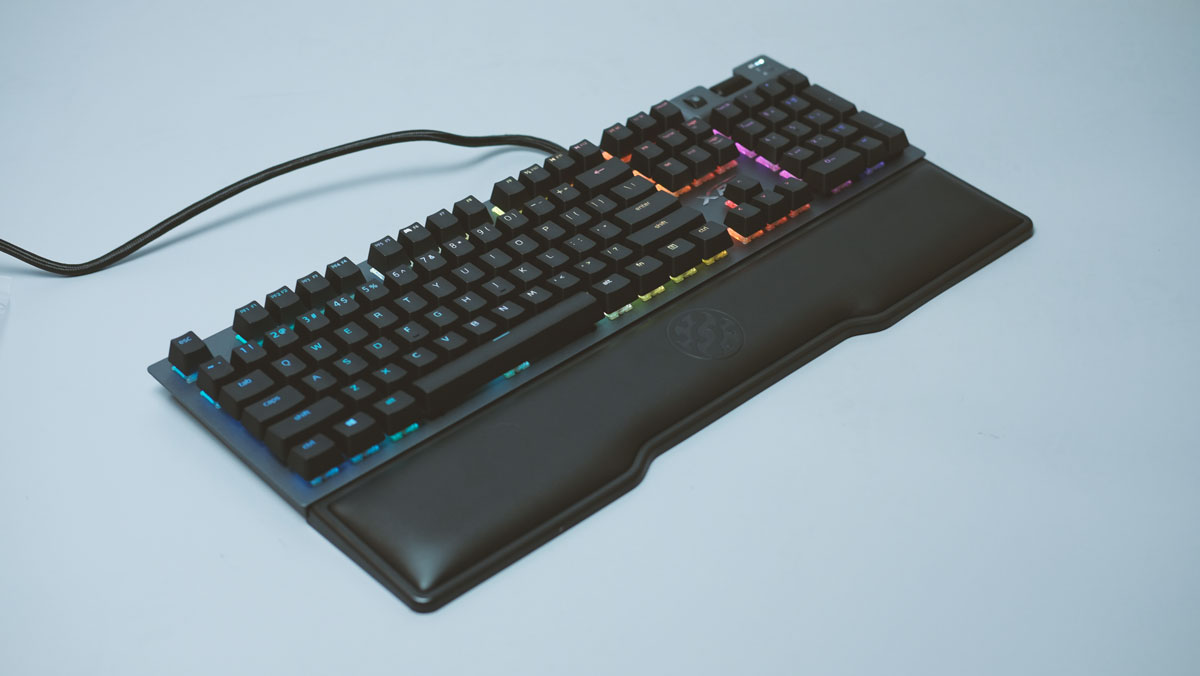 The keyboard also comes with 9 keycaps in red. They are also ABS and shares the same fonts to the black variants. These are nice replacements if you are planning to burn your WASD and arrow keys for FPS gaming and what not.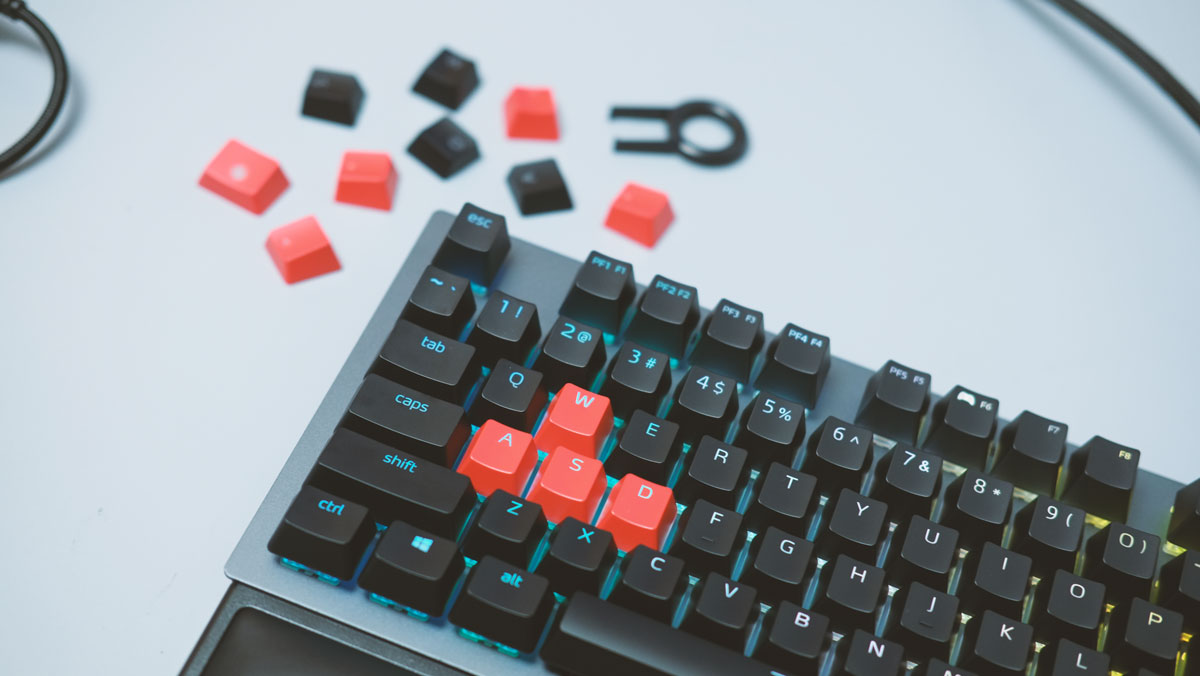 The volume rocker is a nice addition, together with the pass-through for any device. I had this one configured with my wireless mice's dongle. It makes the connection a little better for competitive gaming.
The magnetic wrist rest also deserves a special mention. This is one of the most comfortable resting pads I have ever used and some brands could really learn a thing or two here from ADATA.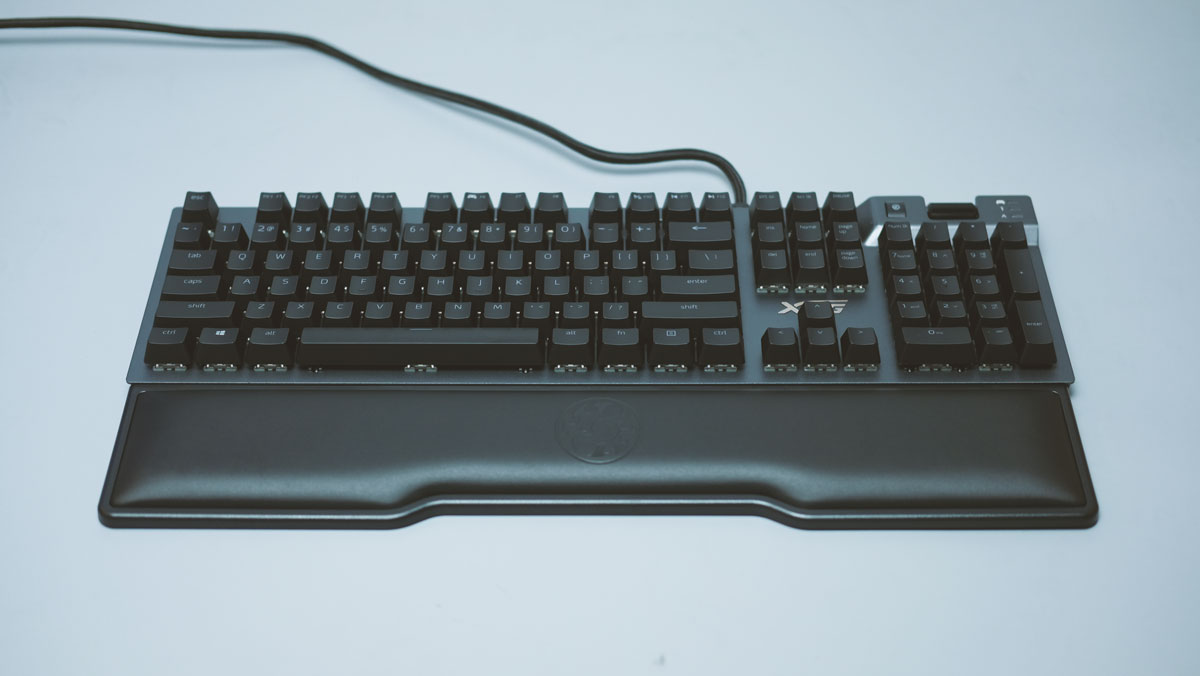 Final Thoughts
The ADATA XPG Summoner is not your typical higher end offering from ADATA. It is a capable gaming keyboard that will pass up as a nice addition to any kind of desk space.
Simple yet elegant, this keyboard is everything but wonky – featuring a sand blasted aluminum frame with proper Cherry MX switches at the top. The magnetic wrist rest allows for an amplified level of comfort too.
The Summoner is not perfect though. For an instance, this keyboard features a thick braided cable which is not kink-free at all. It could use additional legends too for its functions and the price is slated at 7, 499 Pesos.
Overall I felt that the XPG Summoner is another excellent addition to the already crowded mechanical gaming keyboard landscape. A gaming keyboard with a lot to offer even without a software in tow.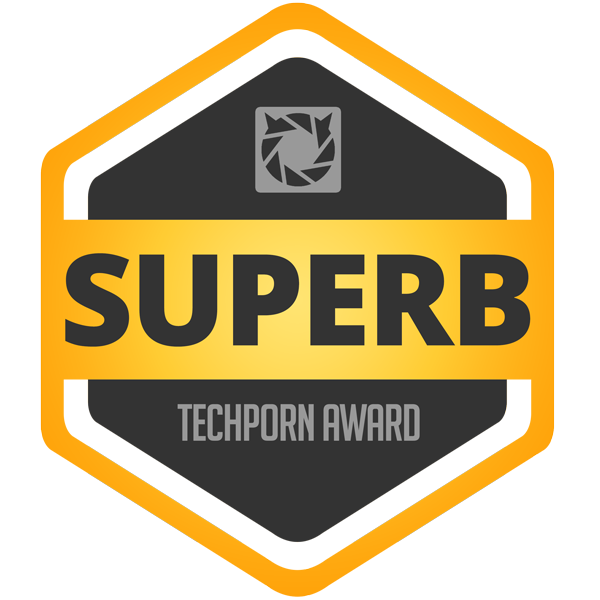 ADATA XPG Summoner Gaming Keyboard
Performance -

9/10

Build Quality -

9/10

Features -

8/10

Design -

8/10

Value -

7/10
Summary
The ADATA XPG Summoner is not your typical higher end offering from ADATA. It is a capable gaming keyboard that will pass up as a nice addition to any kind of desk space.