Body cameras, together with dash cams are indispensable tools to safe guard your self. In the Philippines, where accidents are always waiting to happen, these tools are almost considered a necessity.
Transcend, in due time sent me the DrivePro Body 52. A body camera in two modules that allows for a wide variety of attachment options. These are tailor made for professionals with certified water and shock protection. Though, it doesn't mean the average consumer is out of the equation. The camera unit on the other hand features a Sony Exmor sensor for a fine day and night operation.
TECHNICAL SPECIFICATIONS:
Dimensions
Body: 88.4mm × 52.2mm × 17.4mm (3.48″ x 2.06″ x 0.68″)
Camera: 40mm × 40mm × 20.35mm (1.57″ x 1.57″ x 0.80″)
Weight
Body: 88g (3.10 oz)
Camera: 56g (1.98 oz)
Lens
F/1.8, 130° wide angle
Microphone
Built-in
Resolution/Frame Rate
Full HD (1920×1080) / 30fps
Video Format
H.264 (MOV: up to 1920×1080 30fps)
Storage Capacity
32GB internal memory
Connection Interface
USB 2.0
Battery Type
Li-Polymer 1530mAh
Power Supply
Input: AC 100V-240V, 50-60Hz, 0.4A Max
Output: DC 5V 2A
IP Rating
IPX4
Operating Temperature
-20°C (-4°F) ~ 65°C (149°F)
Storage Temperature
-25°C (-13°F) ~ 70°C (158°F)
Certificates
CE, FCC, BSMI, NCC, MIC, KC
Warranty
Two-year Limited Warranty

Please access here for more information about Transcend Warranty Policy.

Package Contents

DrivePro Body 52
Adapter
3.5mm to USB cable
360° rotatable clip
Velcro holder
Belt pouch

System Requirements
Desktop or notebook computer with USB port and one of the following operating systems:

Microsoft Windows 7
Microsoft Windows 8
Microsoft Windows 8.1
Microsoft Windows 10
PACKAGING AND BUNDLED ACCESSORIES:
The DrivePro Body 52 comes in a compact packaging. Everything inside is well packed within their own section, so there's basically nothing to worry about.
Paper works accompanies the DrivePro Body 52 and its accessories. You'll even get your own set of Velcros and a belt pouch for personalized mounting requirements.
TRANSCEND DRIVEPRO BODY 52:
The camera module is powered by a SONY Exmor sensor, hiding behind a 130° wide optics with an F1.8 opening. The sensor natively captures videos at 1080P though it's only at 30 FPS. A status led is located at the left side of the rugged camera housing, while a mono mic is located at the left.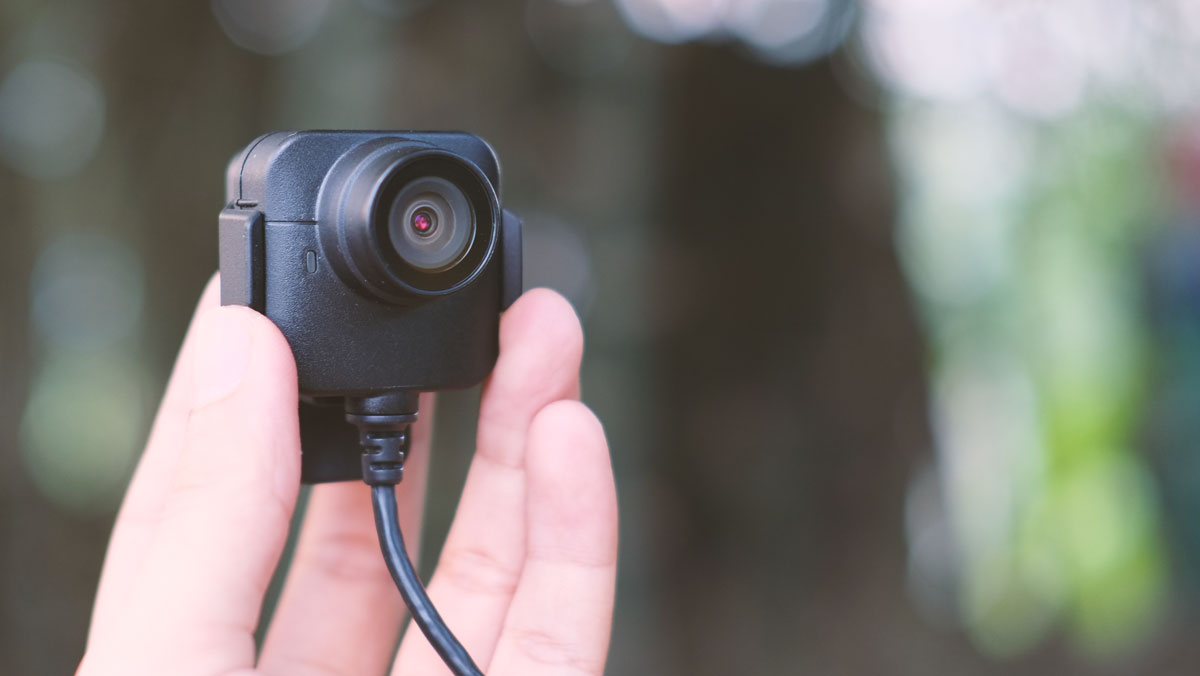 While the clip is good, you cannot adjust the vertical mounting position on its own. Thus, requiring you to find a good spot to clip the device for a better angle. It's not a deal breaker since the Body 52 is designed to latch on clothing and what not.
The main unit is where the 32GB MLC is located, together with the 1530mAh Li-Po battery. Storage is internal, but the camera allows for looping so you're still good as far as recording goes. Now as for the buttons, you'd get the power and the snapshot button conveniently located at the front. The reset button on the other hand is located below and near the power + connectivity port.
DRIVEPRO BODY TOOLBOX:
The DrivePro Body ToolBox is a 50 MB download required to manage the Body 52. It's a requisite, since you need it to maintain and setup the device according to your liking. For an instance, you can format the date and time here, turn the microphone off and adjust the recording frequency.
Resolution can also be toggled together with the recording rate which goes up to 10 minutes max. Loop recording is again, a feature of this device though you have to turn it on since it's off by default on the latest firmware. While it's possible to format the device using Window's own, it is required to format the device using the ToolBox software. Formatting using Windows will render the device useless; unless you make sure to format it with an Allocation Unit Size of 64 KB.
USER EXPERIENCE:
Using the DrivePro Body 52 is easy enough. Hold the power button to start recording and off you go. As for stills quality goes, the snapshot is a full 1080P resolution with a usable output as seen below. It is not the best but it's still far from the worst either.
We put the Body 52 through its paces while I ride a bike via my usual route. The DrivePro's camera is attached to the right handle bar, while the main unit is attached to my wrist.
Video recording is where the Transcend DrivePro Body 52 shines the most. Noise is particularly nowhere to be found, while it is acceptable at dusk and beyond. Audio is where it stumbles though with a mediocre performance. I'm not expecting much from a mono microphone, but still, this is where Transcend needs to up their game.
A VERSATILE BODY CAMERA:
The Transcend DrivePro Body 52 is a versatile all-rounder body camera. With 2 separate units, you have the freedom to put it wherever you like. Mount it on your vest, on your headgear or even anywhere where the Velco holder could be mounted on. It doesn't matter with the body 52.
With the Sony Exmor sensor you'll get a crisp 1080P video output. While the 130° viewing angle is good enough to capture everything you thought your eyes couldn't see. The F1.8 aperture also makes sure that the camera is able to perform even at the night. Though if yo're an evening person, I'd recommend the DrivePro Body 10 for full time low light operation. If you're in for a more versatile setup then the Body 52 should be your pick.
Perhaps what I'd like Transcend to improve upon is the microphone's performance. It's not the best and it picks up wind noise like it's made to do it. One way to improve it is to include a mic input. It already has a 3.5mm jack but that one is for data and power only. Adding external mic support also allows it to be an even more versatile setup.
The Transcend DrivePro Body 52 retails at Amazon for about $170, while the Body 10 and 20 are fighting for the $125 slot. For its price point, the DrivePro Body 52 gets an updated sensor with a more versatile camera unit. The only thing it's missing is a display panel; but for its worth the camera could easily get away without it. A damn fine product it is with just a few caveats.
EXCELLENT RECORDING QUALITY
WIDE 130° VIEWING ANGLE
IPX4 CERTIFIED CAMERA AND MAIN UNIT
WIFI + LIVE STREAMING CAPABLE
32GB MLC STORAGE
COMPETITIVE PRICEPOINT

INTERNAL MICROPHONE QUALITY
COULD USE AN EXTRA MIC INPUT
Transcend DrivePro Body 52
PERFORMANCE -

7/10

BUILD QUALITY -

8/10

FEATURES -

8/10

AESTHETICS -

8/10

VALUE -

7/10
Summary
The Transcend DrivePro Body 52 retails at Amazon for about $170, while the Body 10 and 20 are fighting for the $125 slot. For its price point, the DrivePro Body 52 gets an updated sensor with a more versatile camera unit. A damn fine product it is with a few caveats.