TEAMGROUP at COMPUTEX 2023 unveils the C231 USB Flash Drive along with the C175 ECO flash drive.
The C231 comes with a maximum read and write speeds of up to 1000 MB/s along with a capacity of up to 2 TB. This makes it easy to transfer 4K UHD video, access high-definition images or backup large amounts of files.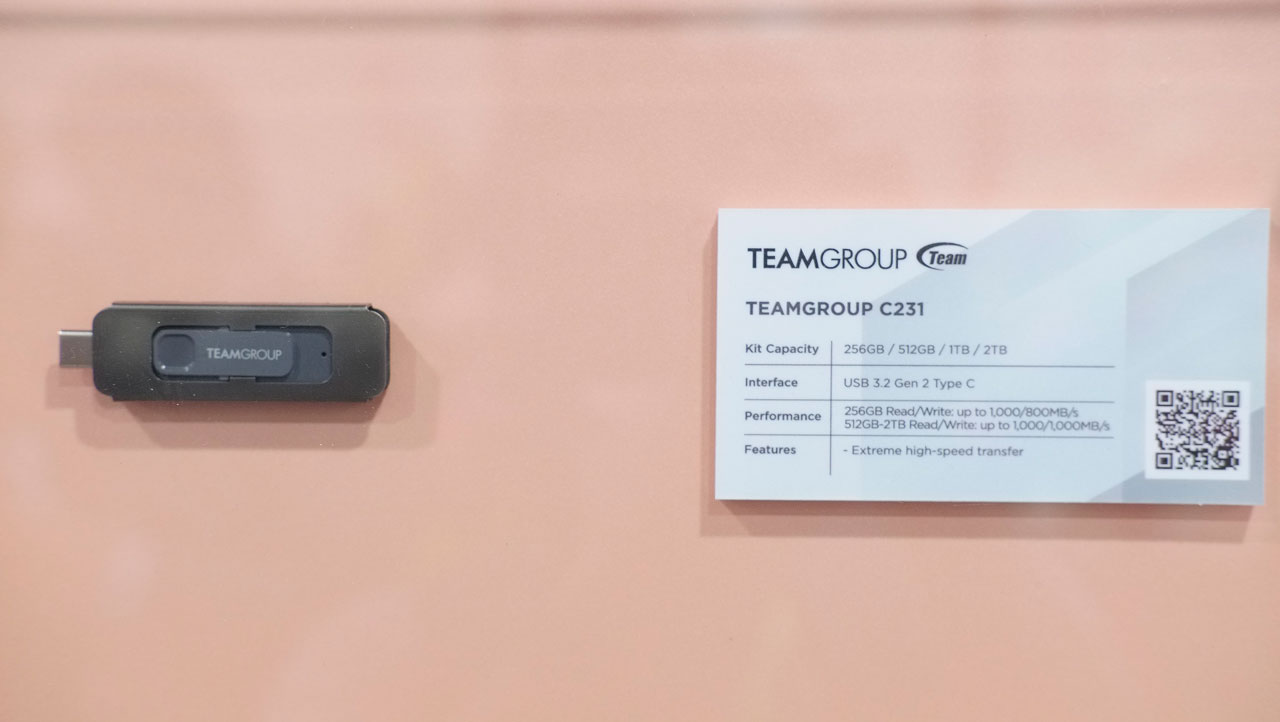 That said, the C231 uses a Type-C connector, which is already supported on a variety of devices. Its convenient push-and-slide mechanism also eliminates the need for cap storage, making data transferring even simpler.
The C231's sleek matte black metal exterior adds a stylish touch, while the hole design allows users to attach it to key rings, backpacks or other accessories for easy carrying and storage on the go.
TEAMGROUP C175 ECO
Now the C175 ECO USB 3.2 might not be a speedster with its Gen 1 interface yet is made from 75% PCR (post-consumer recycled) plastic, reducing carbon emissions by up to 69%. For perspective, TEAMGROUP says that's nearly the emission equivalent to 203,000 sheets of A4 paper eliminated for every 100,000 C175 ECO drives.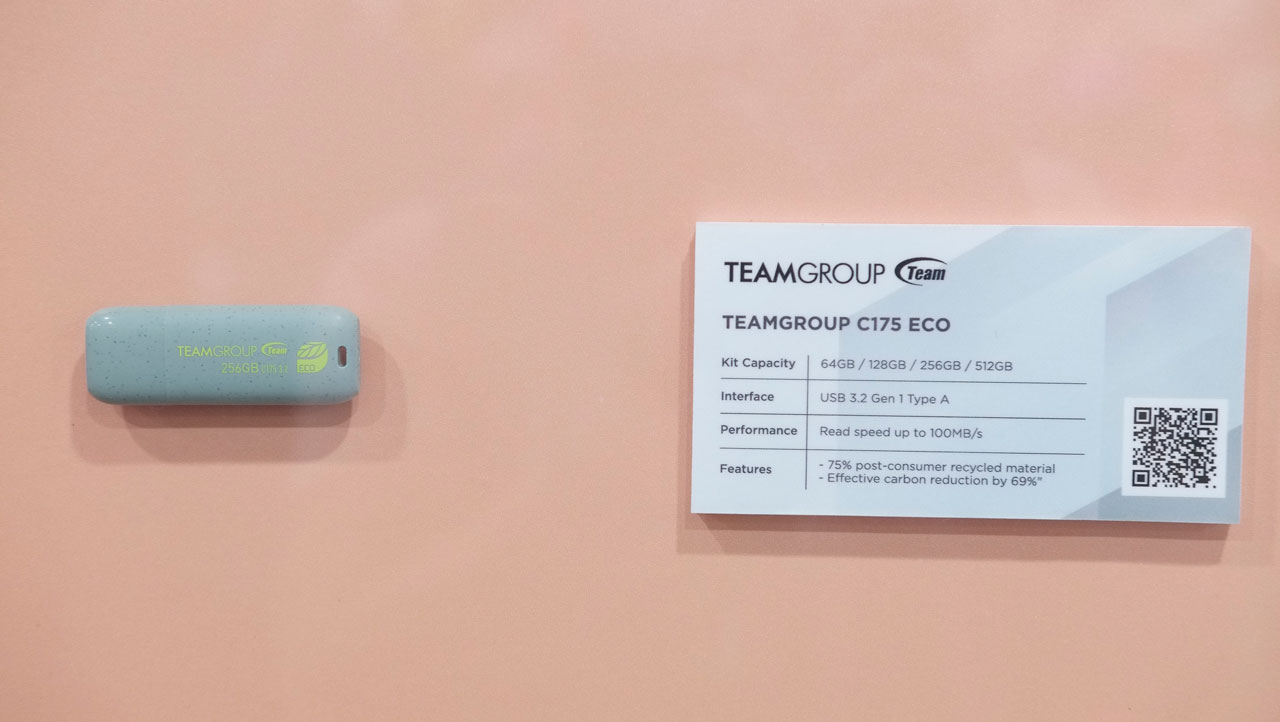 Besides giving a new life to recycled plastic, the C175 ECO comes with a concealed storage clip, reducing the chance of cap loss, which is yet another environmental pollution they wish to eliminate. With carbon reduction, eco-friendly designs and green living, TEAMGROUP aims to better protect our planet with the C175 ECO.