Starting a podcast is an exciting journey to go on. It doesn't take too much in the way of equipment or expenses, though does take a good amount of planning and preparation. From name to equipment to making money, below we give a full guide on how to set up your very first podcast. If you're thinking of starting one, this guide has everything you need.
Before You Record
The first thing you need, before you get anywhere near a microphone, is a plan. You need to start noting down a feel and vibe for your podcast, what you want it to be about, what topics and ideas you want to talk about, and how often you want to record and release it. Some podcasts are very subject-specific while others are simply interviews or discussions on daily life. Whatever you choose, you need to plan it well.
Next, you need to come up with a name and branding for your pod. When thinking about how to start a podcast these things can easily be forgotten but shouldn't be. A good name is very important for any product, including a podcast. Along with a name should be a good logo – to be used across all platforms – and a front-cover image for your pod. All of these things help create a full package and make your podcast attractive whilst seeming professional.
You also need to consider how you want the show to be formatted. Some prefer short and snappy pods of 10 to 15 minutes, while others prefer commute-busting two-and-a-half-hour epics. Which do you want to create? Do you feel like your chosen topic can hold it's own for 2 hours every week? Do you see yourself communicating with guests every episode or simply chatting by yourself? We think it's best to choose a format and stick to it, making your podcast relatable and easy to grasp.
Recording Sessions
So, you want to record a podcast, you need some recording equipment! The simplest way to do this is to use your current PC or laptop and just buy a few simple additions. First, you'll need a microphone or two and an audio interface – a device that helps you plug mics into your computer, and helps your computer to read or "hear" them. You'll also need some recording software. Most operating systems come with free recording and editing software, so this shouldn't be an extra cost.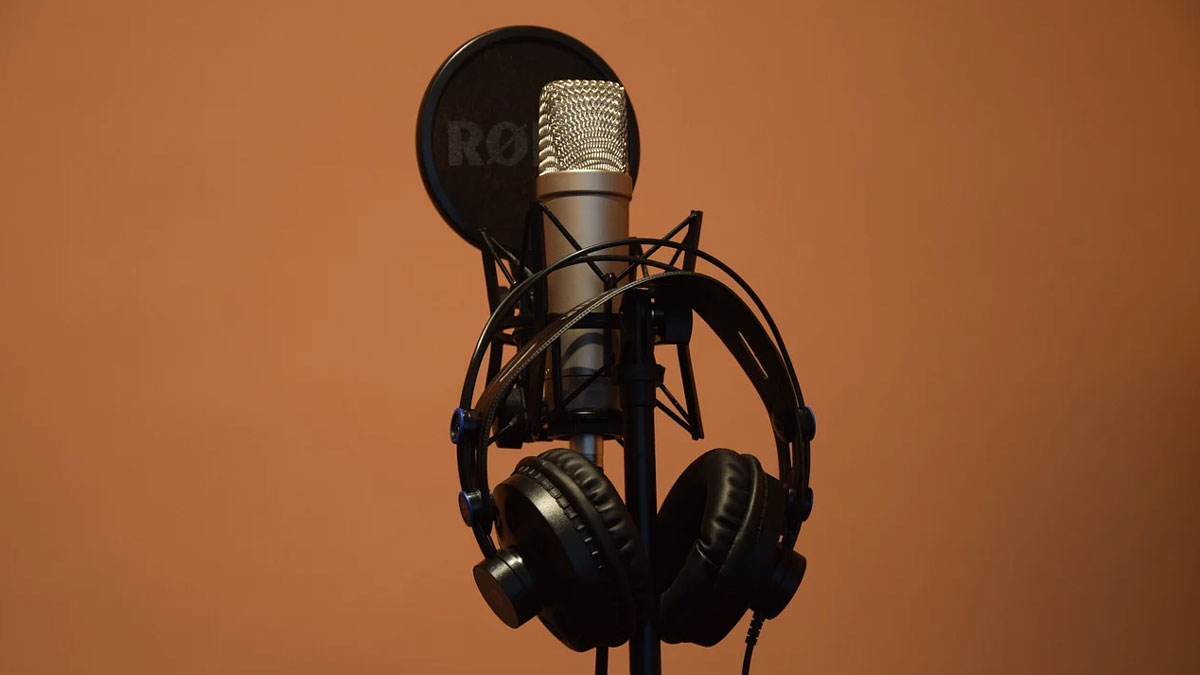 We recommend always using a second device as a backup recorder. This could just be your phone, though the audio quality might be poor. Instead, get a decent dictaphone or portable digital mic to have as a backup. This way, if your computer or software ever fail, you still have everything recorded.
If you are having guests or a co-host, you obviously need equipment for them. In recent times, many podcasts have been recorded remotely, which means you'll need to video call your guest and have them record themselves.
Posting Your Podcast
Once you've got some episodes in the bag, you'll want to start posting your podcast to all the major podcast platforms. There are some great services out there to help you achieve this. For either a small fee or some advertising, these companies will upload your podcast to every platform and deal with all the data work for you. If you would rather go it alone then hosting and posting to an RSS feed is another way to do this.
It's also worth promoting your podcast online. Social media, blogs, and news sites are the perfect places to try and get your podcast shared. Ask all your friends and family to follow your pages, getting those initial social numbers off the ground.
Earning Money
The best thing about all this is that once you've found some success, you can start to bring some money in. Podcast advertising has quickly become one of the biggest platforms in the world, with podcast listeners more likely to act on adverts than many other consumers. Again, there are platforms that can help you seek the right advertisers for your platform. If you are podcasting about a really specific thing, it may also be worth reaching out to companies for adverts yourself.
Following these simple steps will help you get your very first podcast off the ground. As mentioned at the start, there is plenty of planning involved, but once you get flowing you'll find it a breeze. Podcasting is a very fun world to be in and we hope you enjoy your new journey into the world of podcasts.