A good web design is what matters for every business, no matter how big or small. It is a fact that good-looking projects always have bigger sales and conversions because appearance is the first thing people interact with. Read on to find out how you can choose the best web design and website development agency and why it is very beneficial.
Why Does Good Design Matter?
If you think that success depends only on the quality of the stuff you sell or the services you provide, well, you're right! But don't forget about your website's appearance. It should be comfortable to visit and pleasurable to see. Just like flowers attract bees, your website should attract people. Or at least not scare them away.
Forget about harsh and acidic colors, unreadable backgrounds, and unnecessary and huge elements. To make it easy for other people to explore your business, make your homepage a priority. Use only useful and necessary information, use a minimum of widgets and elements, and also give preference to a soft color palette. The look and feel of your site need to match your business, otherwise, people will leave without buying anything.
Why Choose a Web Design Agency?
If you are an expert in web design, it is obvious that you will not need the help of an agency. However, if you do not know anything in this area, you cannot do it without outside help. Here are the reasons why you should contact a web design agency:
It saves you time. While other people are busy with your web design, you can invest your resources in some other important tasks. Or just take a rest.
It is quality. Web designers are truly professionals in their field. They know everything about how to turn your website into a good-looking and attractive project with good SEO, conversion rate, and a lot of sales.
It gives results. If you decide to do web design by yourself, there is no guarantee that the result will be perfect. By working with a professional web design agency, you can be sure of the best results and that all costs are worth it.
We hope now you see why a web design agency is very beneficial.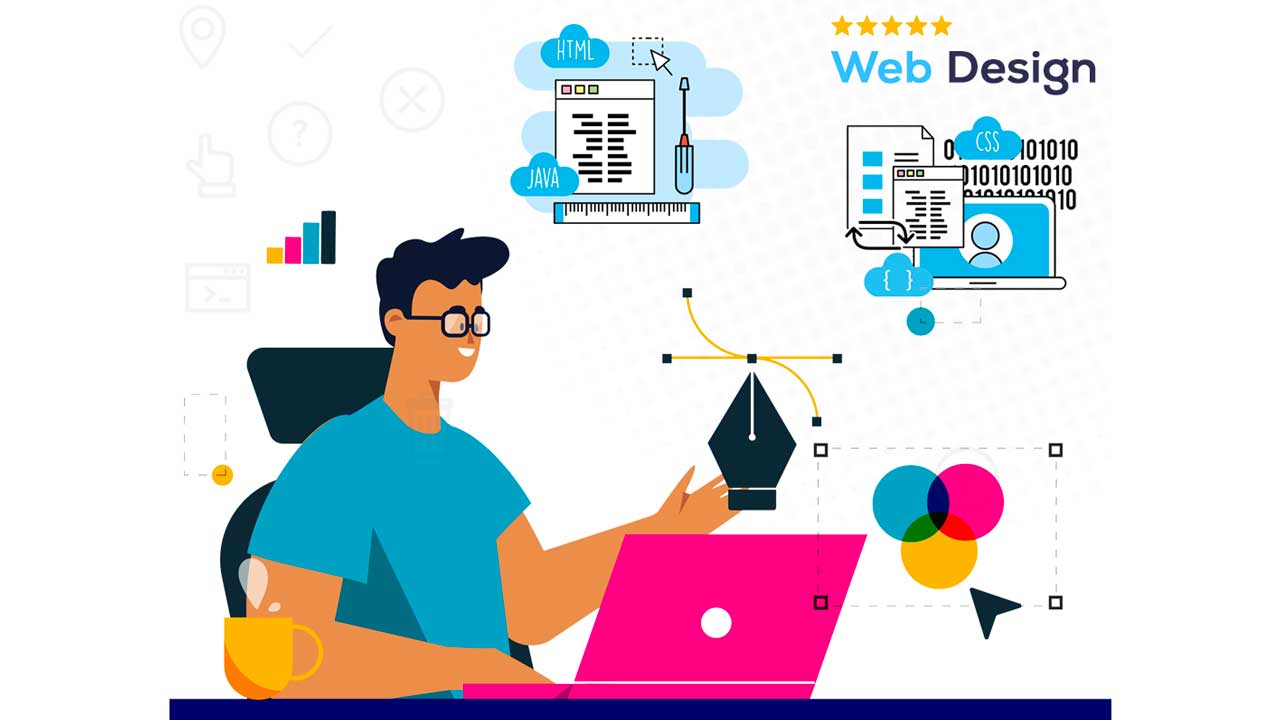 Tips to Choose a Web Design Agency
We have prepared some tips that will make the choice of a web design agency much easier.
Understand Your Desires
It's not enough to just come to the agency and say, like, "Hey, I want a design for my website." You should fully understand the concept of your own project. When working with web designers, discuss with them all the wishes you want to realize. You can ask them to use specific colors, elements, logos, and other items that are very important to you. And if you still don't know yet, leave the whole process of creation up to them. But you have to always control their actions while the project is not finished because it saves time and makes you sure that everything is good.
Check the portfolios and cases
The reality is that not every agency you find on the internet is ready to provide the result you are interested in. Various companies are not the same: unique ones always use unusual themes, colors, and tools, while ordinary agencies work with a familiar style that millions of sites use at the same time. To find out if you will stay satisfied or not, just check the agency's portfolio. If you like all the projects that are presented there, it is a green light.
See the agency's experience
Before working with an agency, read what past clients have to say about it. You should know how to distinguish purchased reviews from truthful ones. This will help you draw unbiased conclusions. If people complain about something, be sure to pay attention to it. Pay great attention to the positive qualities of the agency to make the right choice.
Determine the budget
Determine your budget and spend it on the services of a web design agency. You don't need to spend huge sums, just meager ones. Find your happy medium and allocate funds for the design. Discuss in advance with various agencies whether they are ready to work for the amount you offer. Do this until you find one that agrees to work.
Look for CRM
CRM is a handy tool that makes website design much easier. Companies that work through CRM charge significantly less for their services. Moreover, you can develop a unique design yourself without the need to contact an agency. However, people from the company will do much better anyway, as they have enough relevant experience.
Takeaway
Well, now you know a little more about web design and how you can pick an agency for it. Use our tips properly, and your business will definitely grow.