Everybody knows and loves YouTube. Many claimed it would die sooner than later, but the popularity of YouTube seems only to be growing. Things people watch there may vary, but everyone has their favorites, whether these are educational videos, funny films, guides, or music videos.
People from all over the world upload their own films to gain an audience or keep them safe on the YouTube servers; you can upload and download other videos to create your personal collection. A lot of people take it very seriously and personally, and there's nothing wrong with it, but it can be incredibly disappointing if you open your computer one day only to discover that the videos are gone.
Luckily, there still are ways to recover them. They may not always work, but it's worth trying if you're in a desperate need.
Try an old link or another version
Sometimes the video won't be visible on your channel or even in the search results when you type its title, but the old link may still work, so it may be a good idea to give it a try if you have its old address.
You can also type its title into searches, and maybe, you will find some other version uploaded by someone else (if it's not something personal or made entirely by you, of course). Then, you can try a YouTube video downloader to convert a video to MP4 directly and save it on your hard drive to be safe. Just remember about the backup in the future.
Download it from archive.org
This is the solution to choose if you don't want to download and install any software, but it also doesn't guarantee success.
WayBackMachine is a tool that can be found on archive.org and may be used to find videos that have been deleted from YouTube (and not only these). It's a non-profit digital library that keeps records of numerous musical numbers, videos, movies, books, and more, and it offers free access to all of it.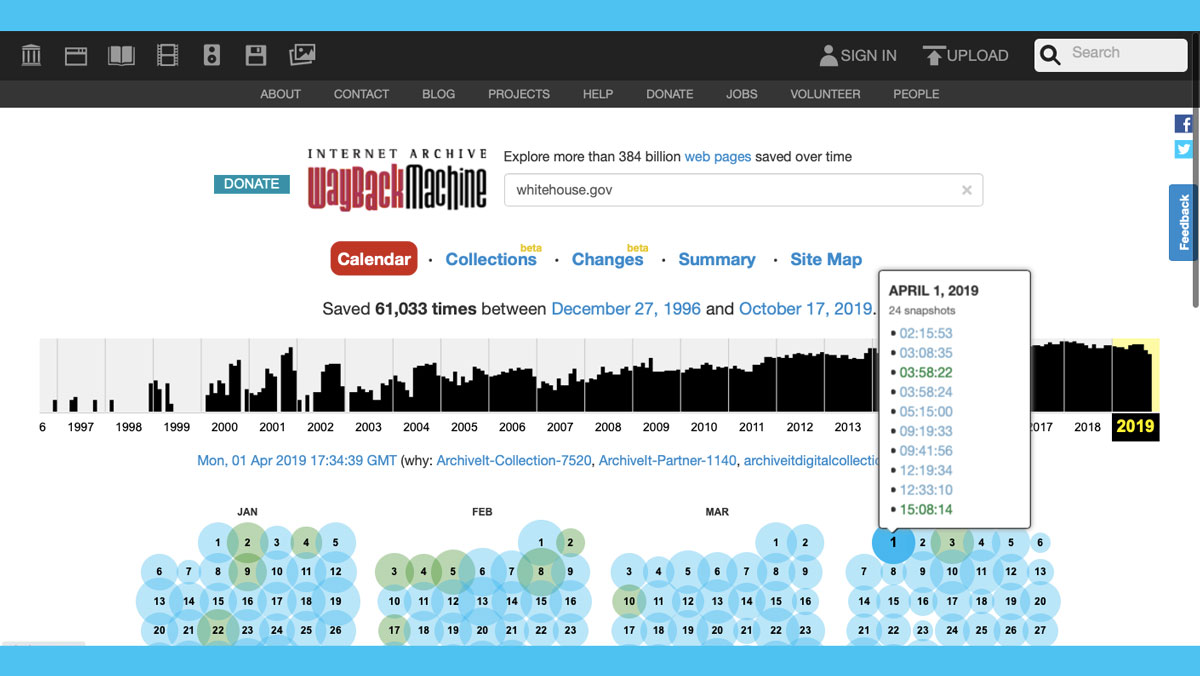 First, you need to set up an account there. Then, log in to your channel or an email address connected to your YouTube account and see if you can find any messages concerning videos uploaded in the past there. If you find a link in the email, copy its address and navigate to archive.org. The link probably won't work on its own, but if you paste it into the WayBackMachine search window, you will receive information about this deleted or lost video. If the tool finds anything, you can download it to your hard drive, and hopefully, keep it safe this time. In case you're wondering, the quality of the video will be exactly the same as the original if you want to. The tool allows you to choose the size of the file.
It's not always possible to download it from there, but maybe you get lucky.
Use data recovery software
You can use a specially designed software to recover the deleted YouTube videos if you didn't find what you are looking for with the help of archive.org. There are several tools to choose from, so you need to take into consideration your operating system, where you will look, and what you will look for.
Then, you need to download the chosen software on your hard drive and then follow a procedure that will scan your computer looking for the files you have uploaded to YouTube or downloaded from there and deleted by accident.
No matter if you're using Mac or Windows, you need to act as fast as possible. The sooner you start, the bigger the chance of recovery. It's better to download the software on another partition or drive than the one that held the videos in the first place.
Simply launch the software and get into its main interface to find the options. Choose the right drive, scan it, and see if you can find anything you're looking for there.
Recover it from a backup
Maybe you have forgotten that you set up your computer to do a backup from time to time on its own. This is the best and the most reliable way to recover any lost or deleted files. If you don't back up your drives regularly, you should start doing it now; most probably, you won't ever need it, but if something happens, you will be eternally grateful that you have thought about it. The whole process of recovering data from a backup may vary depending on your operating system and the chosen way, but it's 100% worth it. Better safe than sorry.