Today, about 58.7% of the world population uses social media – according to one study. Among them are children, teenagers, mature and elderly people. That said, it is one of the many reasons why you should be watching your child when they were accessing the various social media platforms.
But, what if your teen won't add you as a friend? Or maybe even block you, preventing you from viewing their activities? Perhaps you want to at least partially protect them from the possible danger or maybe you just want to watch IG Stories anonymously at the same time? There is nothing surprising or shameful in any of these so how do we solve this issue? This task is no longer a problem.
Solution of the task
Do you want to check your child, but at the same time remain incognito? I want to share with you a good solution to this issue – the Inflact instagram viewer story. Today, I will introduce you to how you can watch IG Stories anonymously with it along with some tips that you could use to keep your children safe from the perils of social media – using your browser alone.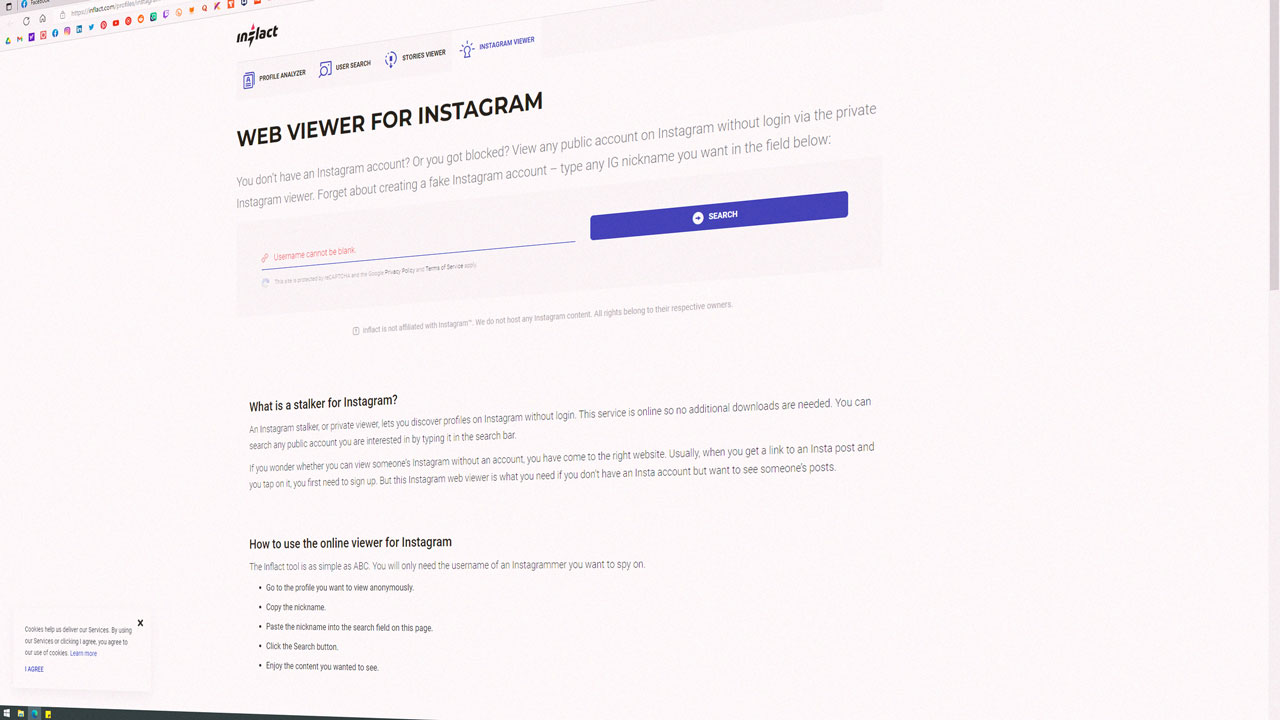 Anyway, for these actions, you don't even need to create a fake account nor required to enter or login your personal accounts – it doesn't matter. This resource does not also require a fee, additional registration and complex actions. It simply works by inputting the desired Instagram username that you wished to view anonymously.
Perils of Extended Social Media Exposure
Social networks are like drugs and affects your perception of time: Sometimes you just sat down for an hour and half a day already passed. Both adults and children have a constant and continuous desire to check again and again if something's new or interesting has appeared on the page of friends, acquaintances or just famous bloggers. Browsing the Instagram feed is also easier compared to any other useful activities – lessons, studying and of course, cleaning the house. It absorbs you completely, leaving no time, strength and desire to fulfill other duties or go towards your personal goal.
To keep your kids out of trouble, educate them about the dangers of prolonged social media exposure. But, in order to share something first, you ought to know them yourself. As they say, forewarned is forearmed.
Keep your Personal information checked
Tell your kids to be extra careful about putting their personal information on their personal pages so they don't reveal much to strangers. For example, you should not say when you are not or will not be at home nor if you are going to rest. Tell them that you do not need to provide information about where you live, your exact address and other relevant stuff that you deemed too personal. After all, we have no control over how other people manage our personal information. Before publishing any data, consider whether it is worth making it public at all.
Confidentiality is key
Tell your children about the importance of privacy settings and encourage them to use them. Only allow access to people you know and trust on a personal level. Remember, it is not a fact that only those who are entitled to it will receive your information. Sometimes, you just gotta keep some information within the family members alone.
Time is money
As they say, time is money. And if it ran away, then it is irreversible. Giving up social networks is not easy and controlling the time spent within them is a much more difficult task. To keep track of time, think about it as funds so make a budget and stick to it. Create a so-called "time budget" and act according to it. Don't let social media rule you or your kids – rule it by carefully allotting time yourself. Don't let the time eating whirlpool swallow you completely.
Summing up
Yes, social networks are important and necessary resources, but only if they are used wisely. Don't lose your common sense when using them and be mindful as well. It can be costly and they say, what is written with a pen cannot be cut down with an ax.
Remember that you may use Inflact instagram viewer story and watch desirable IG Stories anonymously. Tools like this one does not require a fee, registration and your personal account. Just enter the required name or nickname in the line and start the search. This service is browser based, so no additional downloads are required. All the same, this will help you to view Instagram stories and posts, highlights or IGTV while remaining completely unnoticed.
Don't let the social networks divide you and your family by crowding out people and strangers who hardly care about your personal well-being. Lastly by keeping social media in check, you could truly appreciate what lively and friendly communication you could have within your own family.