The DUNE CASE is a crowd funded PC Case, which undoubtedly took inspiration from Apple's Mac PRO. Both might have round edges (actually no edge at all externally), but the DUNE CASE is built specifically for the PC folks with full ITX support and DIY goodness.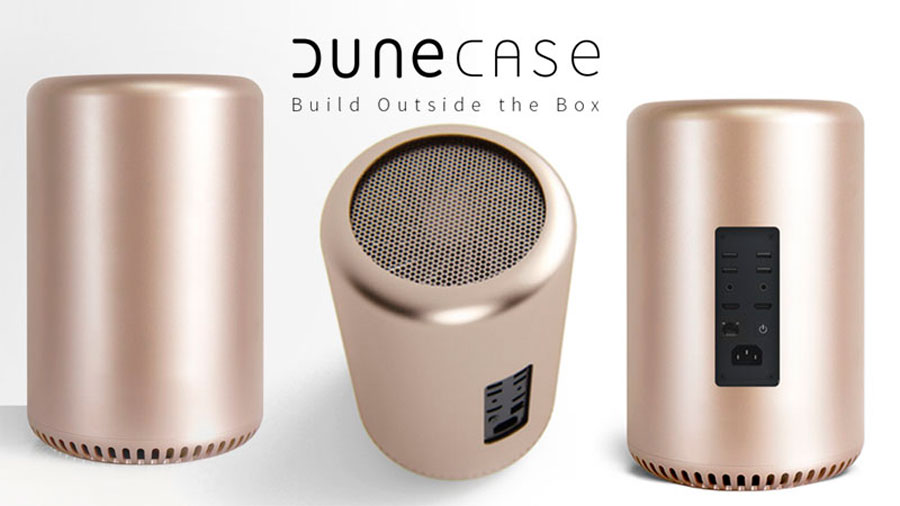 The DUNE CASE will fit standard Mini-ITX motherboards inside, with support for SFX PSU, dual 2.5″ SSDs / HDDs, plus support for graphics cards with a maximum length of 185mm. This means that an AMD Fury NANO will fit perfectly inside the DUNE CASE, with exceptional compatibility to 7 inch graphics and below.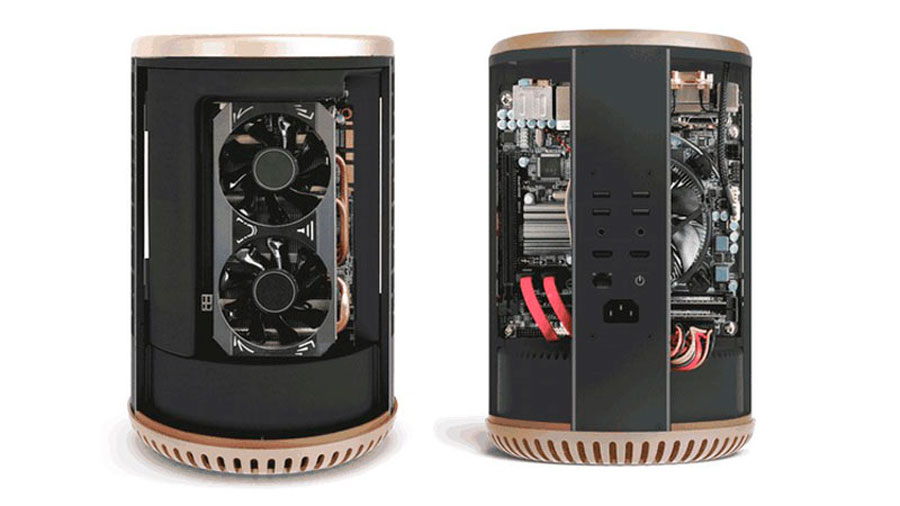 Cooling is aided by a natural air convection and a single 140mm fan, taking air below the chassis and expelling it at the top. As for the I/O ports, you'll get  x4 USB 3.0, x1 Speaker port,  x1 Mic port, x1 Ethernet port, and a combination or pair of HDMI 2.0 and DP 1.2 ports. These will be situated at the side of the case, and you could connect them to the corresponding equivalent ports from the components inside. The case weights in at approximately 2.6 kilograms.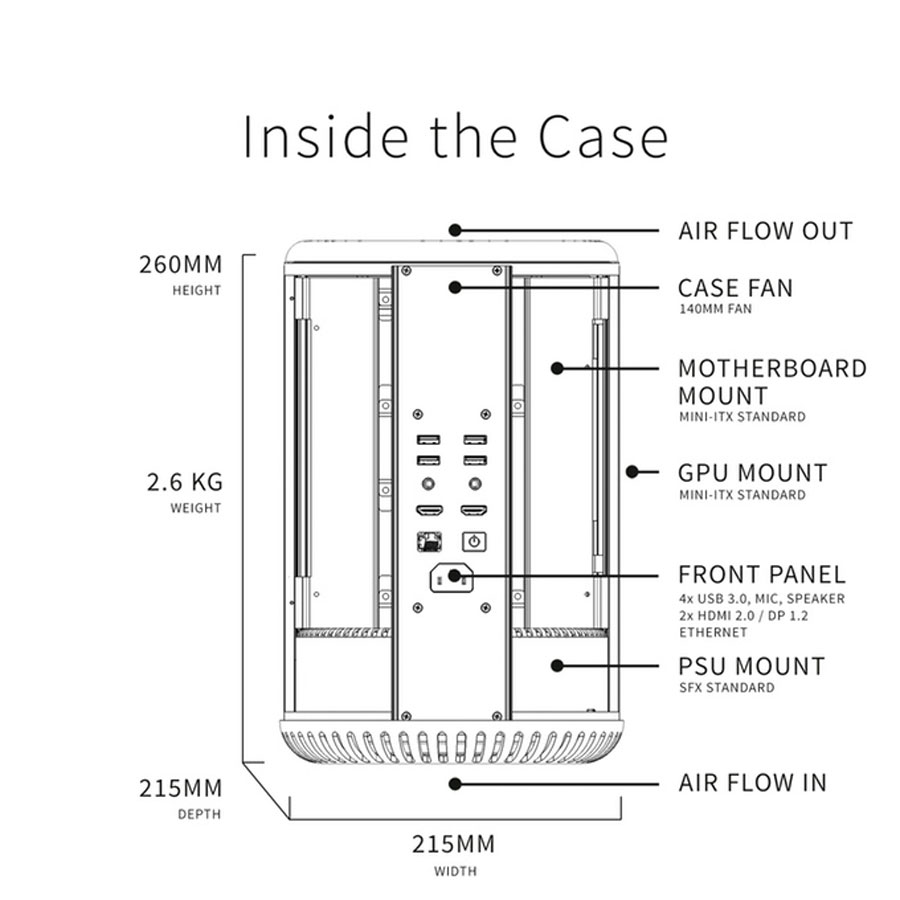 Price, according to the Kickstarter campaign should be around $129 at least, with a standard edition costing at $189.  The DUNE CASE will be available for public around September this year.
[button link="https://www.dunecase.com/#no-autoplay-2″ type="big" color="red" newwindow="yes"] AWESOME SAUCE