COLORFUL offers the arsenal you need to play the latest games at high frame rates. The COLORFUL iGame GeForce GTX 1660 SUPER Ultra is a cost-effective graphics card for 1080p gaming that can achieve over 90 FPS with superb visuals. It is perfect for entry-level gaming PCs that packs enough performance to play the latest popular games in buttery smooth graphics.
For gamers that want to achieve 144 FPS gaming and crank graphics settings to the max, the COLORFUL iGame GeForce RTX 2060 SUPER Vulcan X OC will be your best bet. Comes at a more affordable price point than the RTX 2070, the RTX 2060 SUPER offers support for premium NVIDIA technologies including DLSS and ray tracing, two of the leading-edge technologies in gaming visuals today.
Play Death Stranding at Higher FPS vs Consoles
Death Stranding, created by the legendary game producer Hideo Kojima, tells the story of a hero bravely facing the completely changed world caused by the stranding of death, holding the remaining fragments of hope and starting his journey to gradually rebuild the broken world.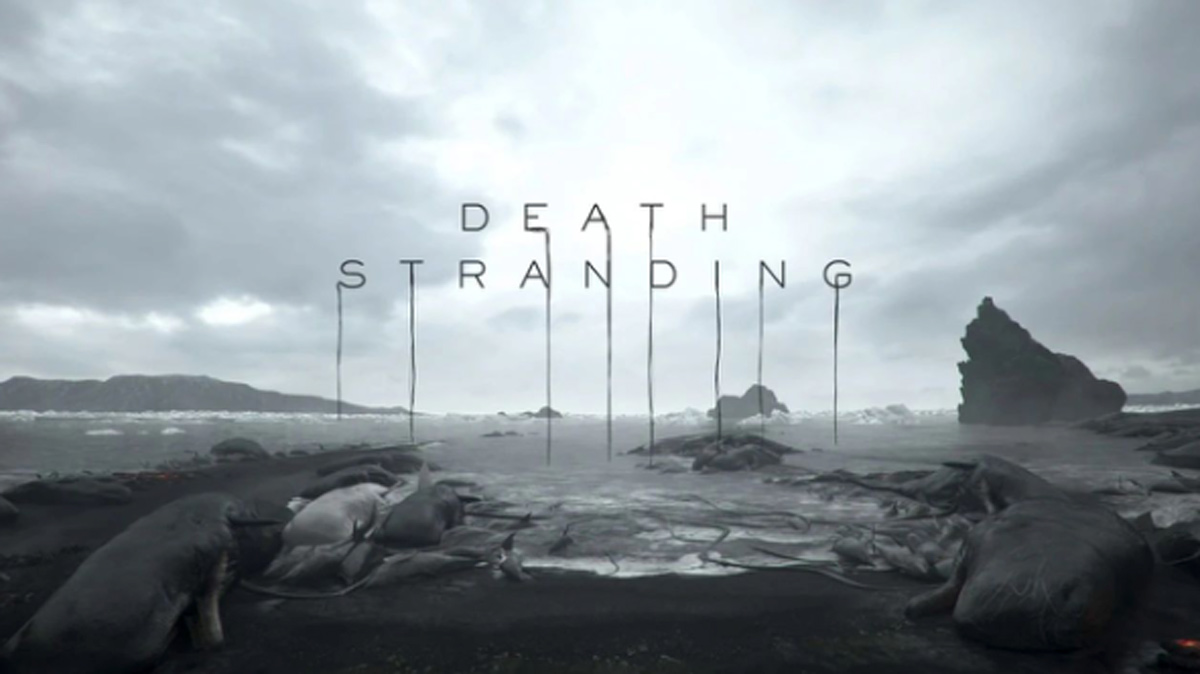 The PC platform offers better gaming visuals than that of PS4 consoles, thanks to the latest NVIDIA GeForce RTX 20-Series and GeForce 16-Series graphics. Furthermore, there are a lot of extra features that are exclusive to the PC version of Death Stranding, such as high frame rate, photo mode, and support for ultra-wide screen, offering superior gaming experience and immersive visuals on NVIDIA-powered gaming PCs. Among the many unique functions of the PC version, DLSS 2.0 contributes most to improving the game experience.
Death Stranding with NVIDIA DLSS 2.0
Deep Learning Super Sampling or "DLSS" is an AI algorithm, an advanced technology of GeForce RTX graphics card, which can reduce the resource consumption on the graphics card to deliver higher frame rates and fine-tune graphics detail. In the future, more games will come with DLSS 2.0 support and calculations will be faster to deliver improved game performance.
Death Stranding supports DLSS 2.0, an upgraded version of the original DLSS, offering greater. DLSS 2.0 has been greatly improved on effect, integration convenience and efficiency. In Death Stranding, DLSS 2.0 is divided into two modes: Quality Mode and Performance Mode. The performance of image quality is similar to that in theory: DLSS (Quality)> DLSS OFF> DLSS ON (Performance).
For higher frame rates and improved graphics detail, playing with DLSS ON offers a higher level of gaming visuals. However, technologies like DLSS and ray tracing are graphically-intensive workloads. Previous generation NVIDIA GeForce graphics cards have very limited support to DLSS. Fortunately, COLORFUL got you covered with the COLORFUL iGame GeForce RTX 20-Series and GTX 16-Series graphics cards.
COLORFUL have tested five graphics cards to play Death Stranding with DLSS ON to demonstrate its capabilities to achieving high FPS. We use variable-controlling approach in our tests while keeping other hardware unchanged. They are:
COLORFUL iGame GeForce GTX 1660 SUPER
COLORFUL iGame GeForce RTX 2060 SUPER
COLORFUL iGame GeForce RTX 2070 SUPER
COLORFUL iGame GeForce RTX 2080 SUPER
COLORFUL iGame GeForce RTX 2080 Ti
We tested the frame performance of the five graphics cards separately with DLSS OFF, DLSS 2.0 Quality Mode ON and DLSS 2.0 Performance Mode ON.
The game has been optimized for DLSS 2.0 offering higher frame rates and superb graphics detail with advanced AI rendering. At 1080p resolution, the GTX 1660 SUPER can deliver more than 60 FPS with DLSS OFF, reaching 90 FPS. For 144 FPS gaming, turning DLSS ON with RTX 2060 SUPER or better delivers higher frames with ease as seen in the graph above.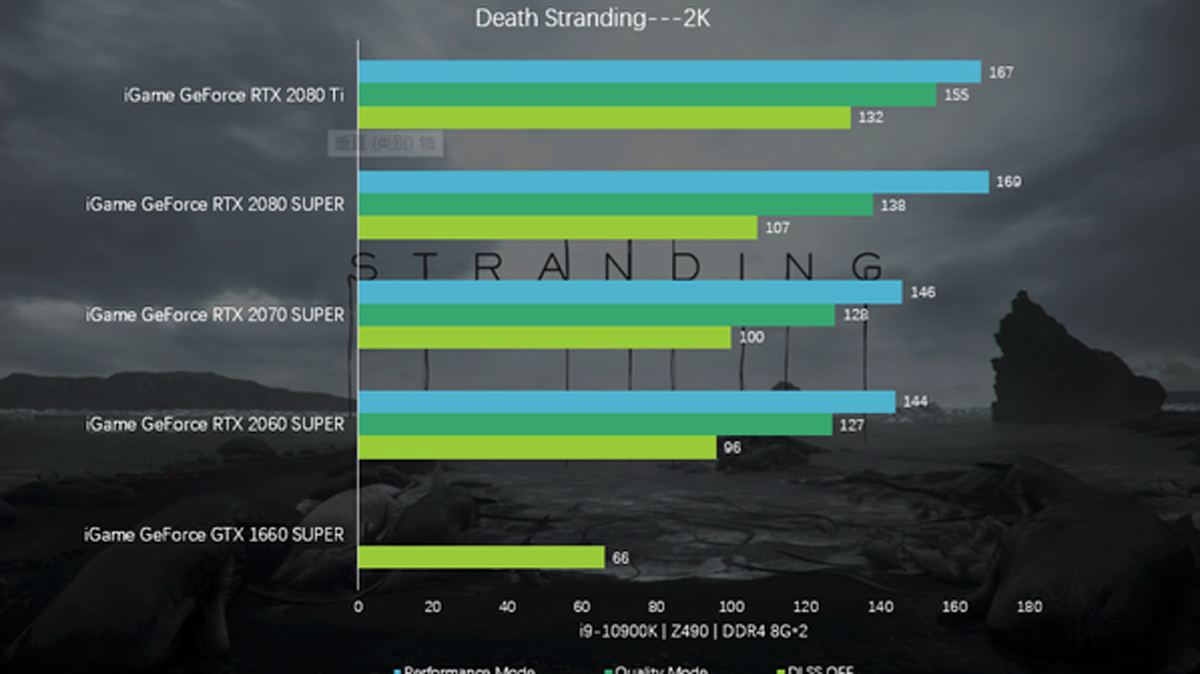 At 2K resolution, GTX 1660 SUPER offers solid 60 FPS gaming with DLSS OFF. For gamers with 144Hz gaming monitors or better, RTX 2060 SUPER or better will satisfy your needs for higher FPS with DLSS 2.0 Performance Mode activated to deliver more than 40 FPS compared to DLSS OFF.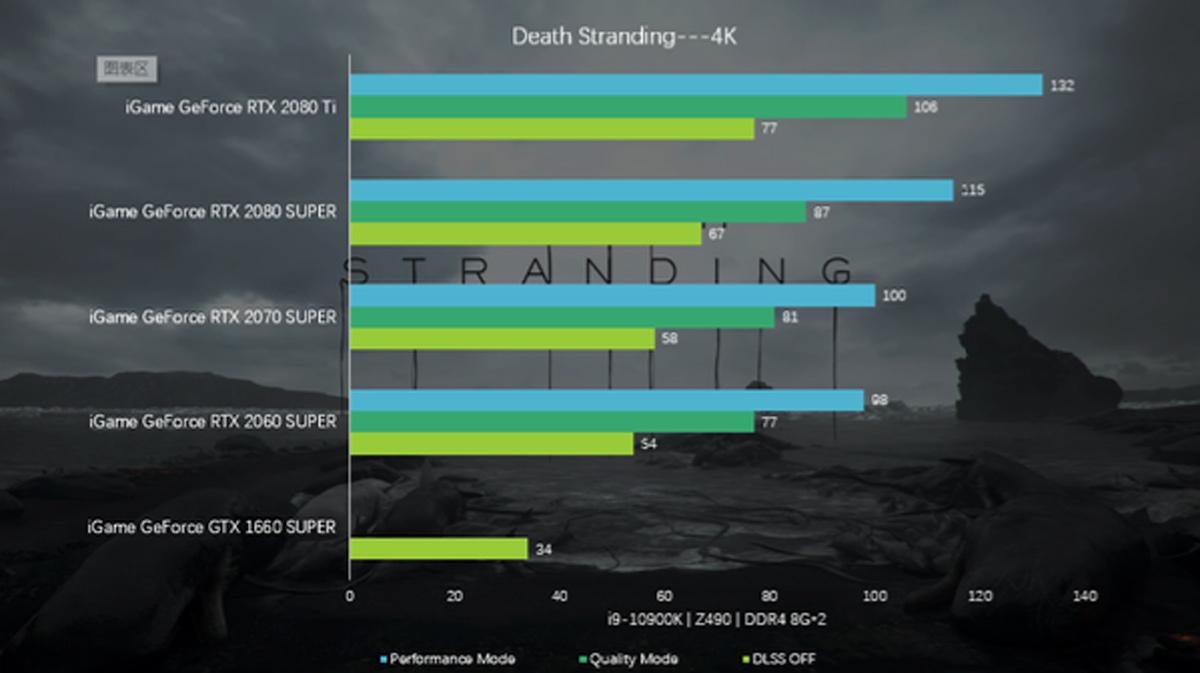 At 4K resolution, the RTX 2060 SUPER can reach 70 FPS+ by turning on DLSS 2.0. While 4K gaming monitors with high FPS capabilities are not yet mainstream today as they are very expensive, the COLORFUL iGame GeForce RTX 20-Series graphics cards are capable of delivering 60 FPS+ with DLSS ON at 4K resolution.
From the above tests, we conclude that DLSS 2.0 can significantly improve the game frame rates without compromising image quality and detail. Depending on the GPU, resolution, and image quality settings, the game frame rates can be increased by up to 36% with DLSS ON. The COLORFUL iGame GeForce RTX 20-Series and GTX 16-Series graphics cards are readily available at partner resellers worldwide.
PRESS RELEASE