With flexible working arrangements becoming a common workplace practice, more and more companies are beginning to incorporate hybrid working models. ViewSonic noticed the discerning need for secondary screens and presented a diverse portfolio of comprehensive solutions for people to easily set up a workstation and properly enjoy the freedom of working from anywhere, especially to meet the demands in one-cable solution, video conference experience, ultra-wide displays, and portable devices.
Declutter Workspace with One-Cable Solution
A cord for power, data transfer, and each peripheral creates a cluttered workspace and makes it harder for users to move from one place to another. With ViewSonic's latest enhanced one-cable solution USB-C Docking, users can transfer data, audio, and video; connect their laptop to multiple monitors and various peripherals such as printers, scanners, and external hard drives – all with integrated ethernet connectivity.
Enhance Video Conferencing experience through Built-in Webcams
Efficient video conferencing tools are a requirement to engage as a team from anywhere in the world. In the meantime, poor ergonomics can also disrupt your work-from-home experience. ViewSonic enhances the virtual communication experience with embedded webcams. They deliver high-quality live streaming capability and crisp audio through a built-in speaker and microphone. With vertical angle adjustment and complete ergonomic flexibility, users can seamlessly tilt, pivot, swivel, and adjust the height, which also enables users to interact with others online at the desired angle. Check out ViewSonic VG2440V here.
Experience Truly Seamless Multitasking with Ultra-Wide Monitors
Lack of desktop screen space can not only decrease workflow efficiency but can also lead to a lot of wasted movement switching between windows or documents. ViewSonic expands its 21:9 Ultra-wide monitor models to offer 35% more onscreen space than a Full HD monitor of the same size, optimized for multitasking and its enlarged visuals reduce eye strain significantly. By installing ViewSonic's exclusive vDisplay Manager software, it allows split-screen features for users to open multiple applications all at once. Check out ViewSonic VA3456-MHDJ here.
Extreme Mobility and Flexibility with Versatile Portability
One-on-one presentations or one-screen limitations are difficult to overcome for business travelers, remote workers, and digital nomads who are always on-the-go. ViewSonic's new portable monitors serve as a complementary display for users to easily extend the screen from phones, tablets, or laptops for mobile work.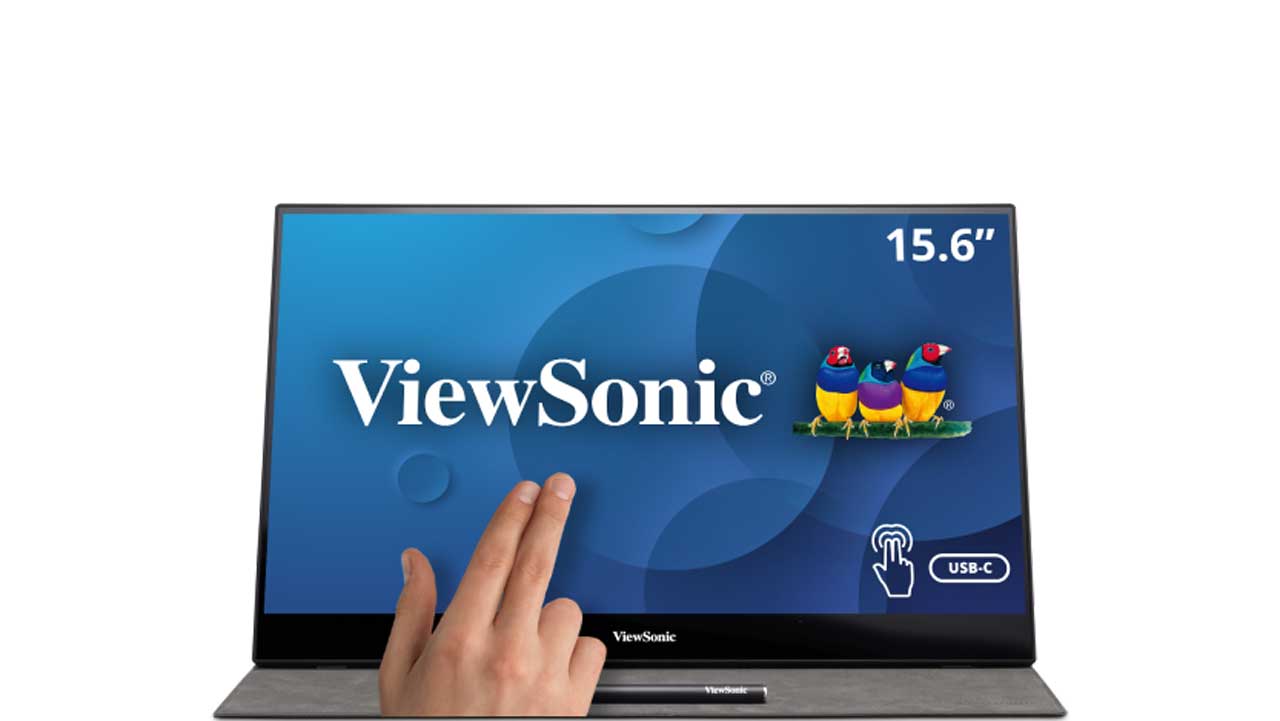 Its built-in back stand and pivotable display enable users to adjust the viewing angle and orient the screen in both portrait and landscape viewing modes, making it more versatile for several use cases. Check out ViewSonic TD1655 here.
Press Release