ESGS, or Electronic Sports & Gaming Summit, already came into conclusion, and if you happened to miss it, then perhaps you missed the biggest local gaming event that happened this side of 2014.
Why the biggest? Well, ESGS does not cater eSports fans alone, as it aims to close the gap between gamers and game developers by offering a ground that is favourable for both parties – something that actually never happened before this side of the country. Well, what's a better way to show off your game than to directly flaunt it to gamers?
A lot of things happened at ESGS for Two whole days; There were tournaments for the popular PC games, tournaments for console and handheld games, cosplay competitions, PC modding competition, and so much more. Can't really say what's my favourite among the activities as I enjoyed watching and taking pictures at the side line.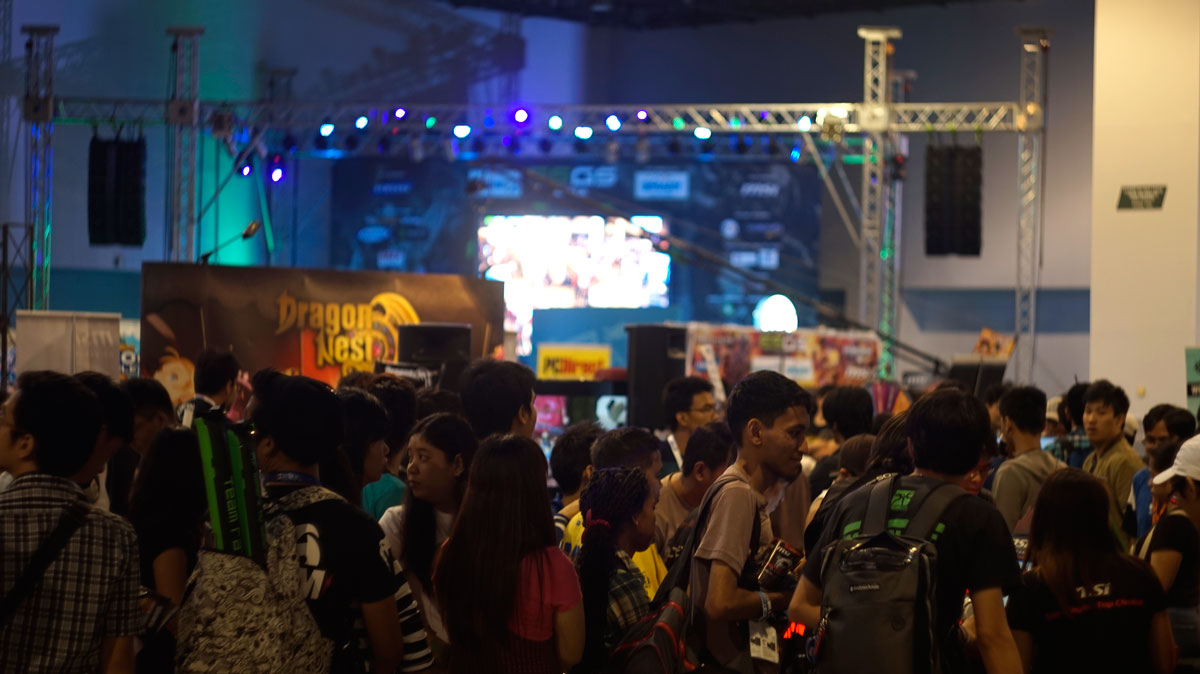 MSI had their RIG MODDING RELOADED competition happened at the ESGS 2014 too, with numerous participants, or should I say PC Modders, displaying their pride and joy at MSI's gaming booth. Attendees are welcome to play with the modder's gaming PCs, which is cool since the glamorous gaming PCs weren't there just for display alone.
In addition, MSI also had a small conference for the local media and PC enthusiasts, showing what an MSI powered PC could do when extremely overclocked.
Smart & Smart GAMEX is the official partner of ESGS 2014, and they sure did pumped the crowd up with Alodia Gosiengfiao's appearance, as well as providing freebies and activities that attendees surely loved.
Of course, event like ESGS wont be possible without the help of its sponsors, but what I've seen from where I stand were the hearts of the selfless volunteers, especially those from the College of Saint Benilde and the University of the Philippines. Couldn't picture the event without them. For more info about ESGS 2014, visit their facebook page HERE. More pictures could be seen from the image gallery below.